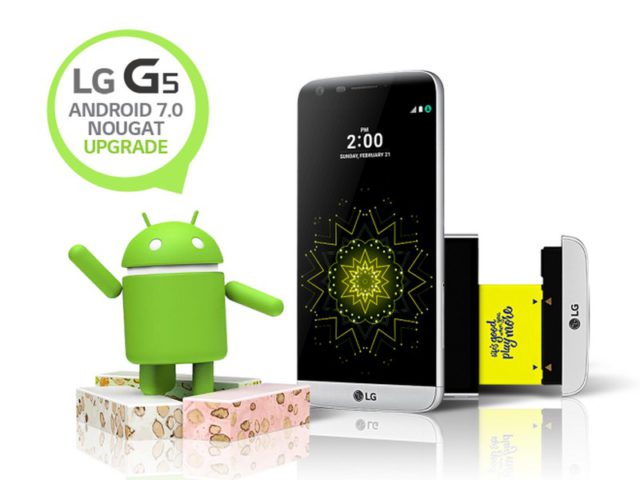 If you own an LG G5 "modular" smartphone on the Sprint Wireless network then you now have something to be a little "thankful" for this week. Android 7.0 Nougat update is coming to the LG G5 this week and Sprint is the first carrier in the USA to treat its customers with a new, refreshed OS upgrade.
Along with the Android 7.0 Nougat update, the LG G5 also receives a new Android security patch for this month. All together makes the G5 a worthy competitor against the LG V20. All though the V20 is much newer and has better specs in certain areas, it's the software that really allows those specs to shine. Both devices will now have the same software and LG's user interface.
As you take a look at the new UI, via the gallery below (from the guys at Android Police) or by checking and downloading the update for yourself if you are on Sprint, then you'll see the color changes, redesigned quick settings and notification menu. Along with a fresh software appearance, the LG G5 can now use a Nougat feature called "Instant Apps". This feature allows users to try out apps before completely downloading them. Also coming to the G5 is multi-window support, improved notifications, Doze on the Go, searchable apps, Quick Switch and much more. You'll have to download the update the update and give each aspect of the device a complete look over to see all that in entails.
Since Sprint has made the first move to update the LG G5 (Sprint and LG have a great relationship), one can only hope that the other carriers may follow suit and push out an update soon. Hopefully before New Years Day.
Sprint LG G5 Nougat Update
Some screenshots from the Sprint G5 Android 7.0 Nougat Update! from lgg5