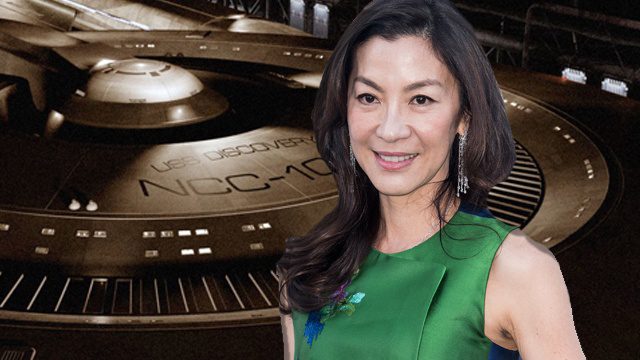 With all of the hype and excitement that is created from Star Trek: Discovery TV series making a comeback to your living rooms, we've just received news that Michelle Yeoh (Crouching Tiger, Hidden Dragon, Kung-Fu Panda & Mechanic: Resurrection) will not only be joining the cast but according to director Nicholas Meyer, she will be playing a major role in the series.
Star Trek: Discovery is going to be focused on the Lt. Commander this time instead of the Captain. Before Bryan Fuller stepped down from the show he did mention that his goal was to make the character that played the Lt. Commander role should be a woman. Even though Meyer hasn't mentioned her exact role, Yeoh could be the prime person for the position. Star Trek: Discovery takes place 10 years before Captain Kirk and his crew arrives.
Star Trek fans will be excited to know that the series begins next year, May 2017 on CBS here in the states. After the first few episodes, it will switch over to the CBS All Access streaming service. For UK fans you'll be able to tune into Star Trek: Discovery on Netflix as soon as it launches.