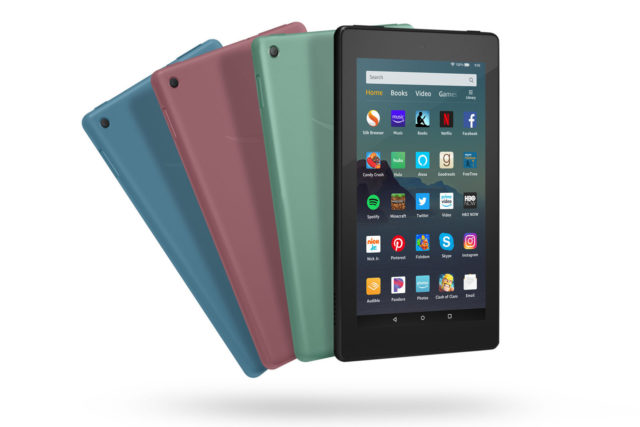 Amazon has announced a new Fire 7 tablet, giving the device the much-needed processor upgrade after two years. The new Fire 7 and its Kids Edition share the same 7-inch design but come with twice as much storage by default (16GB). For more storage space, the device supports 512GB microSD cards. It still packs the same 1.3GHz quad-core CPU but with more memory bandwidth. Other improved specs include the 720p front-facing cameras.
Limited-time offer: Pre-order all-new Fire 7 Kids Edition and receive a pair of Toy Story headphones.
Preorders for the new tablet already started but you'd have to wait till June 6th when the device will be released. It will be available in black and in three new colors: sage, plum, and twilight blue. Amazon is offering a $10 that credit can be redeemed on the Amazon Appstore for apps or games to those who purchase the device before the release date. As expected from Amazon, the caveat here is the pricing, the Fire 7 will cost the same $50 as before while the Kids Edition will cost $100.