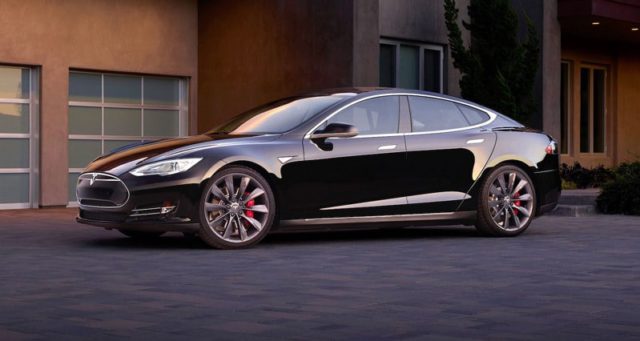 With all of the hype of the new Tesla Model 3, Elon Musk has managed to sneak a surprise under our nose. There are hints of a new Tesla Model S that is more premium and comes in an upgraded and bigger price tag. CNET even touched base on it by stating that the new Tesla Model S may even be revealed next week via Tesla sources. We know that Tesla is surrounded by tons of competition and with this new vehicle, Elon Musk may be taking an attempt at the luxury flagship vehicle market, with these rumored changes.
Details like a newer front design, newer seats (cooling for the summertime), better LED headlights and of course extravagant paint options. The team at AutoBlog tried reaching out to Tesla to see if they could get more details and Tesla responded (sort of):
WE DON'T COMMENT ON RUMOR OR SPECULATION ABOUT FUTURE RELEASES. TESLA IS CONSTANTLY INNOVATING AND ADDING NEW FEATURES TO OUR VEHICLES TO PERPETUALLY IMPROVE TESLA VEHICLES FOR OUR EXISTING AND FUTURE CUSTOMERS. WE PRICE OUR VEHICLES CONSISTENTLY THROUGHOUT THE WORLD WHICH REQUIRES US TO ADJUST PRICING TO FOREIGN CURRENCY EXCHANGE RATES. WE HAVE LET CUSTOMERS KNOW THAT SOME PRICE CHANGES WILL TAKE EFFECT IN EARLY APRIL. WE ALWAYS ENCOURAGE THOSE INTERESTED IN PURCHASING MODEL S TO PLACE THEIR ORDER SO THEY CAN START ENJOYING THE MANY BENEFITS OF MODEL S TODAY.
Tesla Representative
Looks like we have to wait just a little longer to hopefully get some clues on what's going to be available for the next Tesla Model S vehicle.