Volkswagen has confirmed that it will call its first crossover EV the ID.4. The ID.4 is basically the production version of the ID Crozz concept that was revealed in 2017. The company released new details and some lightly camouflaged renderings and photos of the car from the webcast planned for Tuesday due to the cancellation of the Geneva Motor Show.
Volkswagen noted that the ID.4 will be launched with a rear-wheel-drive and, later, in an all-wheel-drive variant. The automaker also revealed that the electric crossover will be powered by a 77 kWh battery positioned "near the center of the underbody to create a low center of gravity and optimal driving dynamics." Its battery pack will deliver a whopping 205 horsepower and 229 pound-feet of torque. In the press release, the automaker noted that "The outstanding aerodynamics reduce the drag coefficient, and it will boost the ID.4's range to up to 500 kilometers (310 miles), depending on the drive package," said Volkswagen brand CEO Ralf Brandstätter.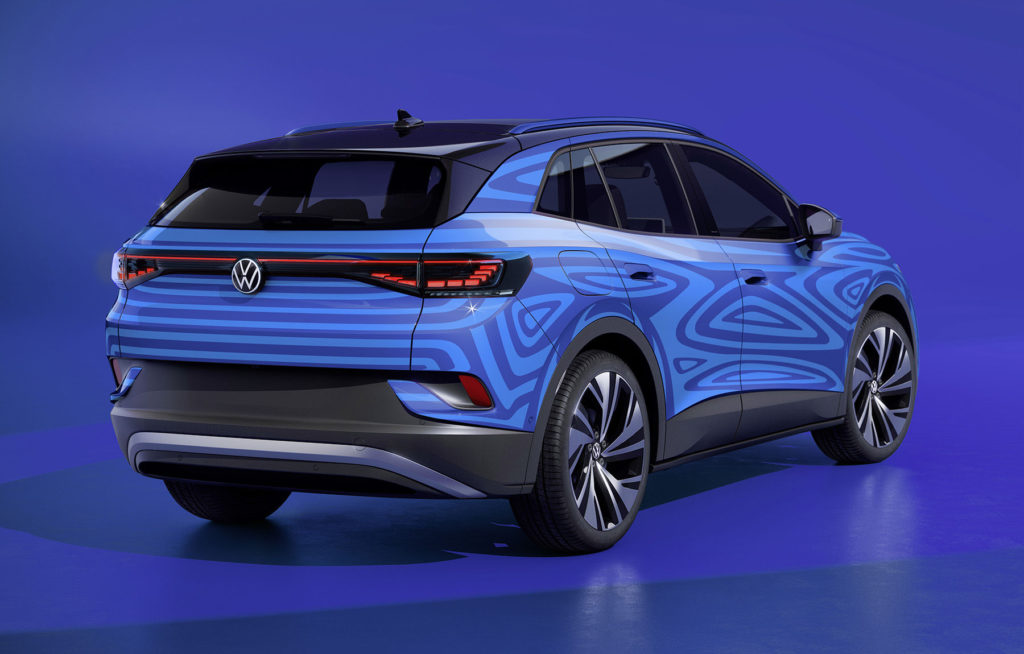 Due to the VW ID.4's compact electric drive system, the vehicle will offer "plenty of interior space" and also feature a fully-digital, touch- and voice-controlled cockpit. We hope to get more info like final pricing, options or even when to take it for a test drive during the Detroit Auto Show being held in the summer this year.