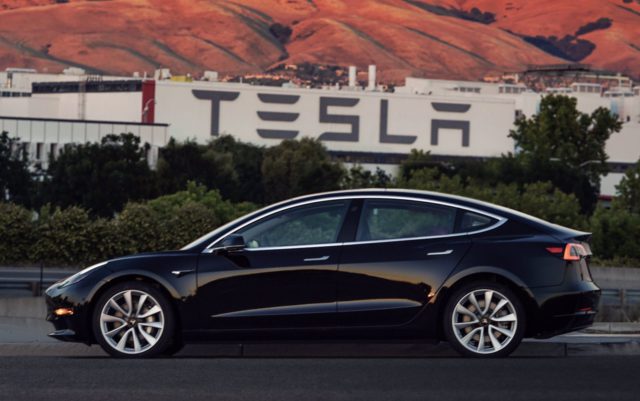 The wait is finally over, just as Elon Musk promised, the first unit of the Model 3 is finally rolling off the production line. Musk posted two photos of the vehicle to Twitter. He also noted that 30 Model 3 owners will receive their cars by the end of July at a party.
Musk will be getting the first car from the production line as Ira Ehrenpreis gave up his spot to Musk as a 46th birthday present. The pic on Twitter is about the only information we have on the car, there's no info on how much the Model 3 has changed since release candidate prototypes we saw in March. I guess we'll have to wait until a handover party scheduled for July 28th or hope some auto vlogger or news agency gets an exclusive access to the Model 3.
The news of Model 3 rolling off the production line is a welcomed one even though most pre-order customers won't be getting their cars until 2018. With hundreds of thousands of reservations made, the production of the Model 3 will increase to 20,000 per month by December, if you didn't make a reservation, you'll just have to wait your turn.
First Production Model 3 pic.twitter.com/TCa2NSUNI3

— Elon Musk (@elonmusk) July 9, 2017
— Elon Musk (@elonmusk) July 9, 2017