Ticwatch is a smartwatch made by Mobvoi, a Chinese based company founded by ex-Googlers. The company's philosophy is basically the same and Google has now invested in it. Known for their Chumenwenwen (出门问问) software which is a powerful voice search engine/assistant they created a smartwatch designed by frog. Read more about them here.
The ticwatch is a unique, round, beautiful smartwatch which we've reviewed for more than 3 weeks now. Here's what we think about it.
Unboxing
This is not spoken of much in reviews but it is worth mentioning when the experience is gratifying. The box feels great and looks extremely presentable. The size of the box looks similar to that of the Apple watch but it is more angular. After opening it there's this nice scent of a new gadget which you can definitely smell. It has a Qi wireless magnetic charging dock, micro USB cable and a charging brick with manuals and a warranty card. You can scan the QR code from the box to download the companion app. Buying the metal band alone earns you the same experience. A cool well made box which feels great to take apart.
http://https://www.youtube.com/watch?v=z6hIi0HoXhc
Design and Built Quality
The design of the ticwatch is pretty minimal especially if you get the leather versions. Not to say it isn't gorgeous (especially with the metal bands) but it is simple and simple in a good way. The metal bands are highly recommended which add not only a premium feel but look to the watch as well. It doesn't look like a smartwatch at all. Everyone who saw it just asked if I got a new watch as opposed to my Sony smartwatch when I was asked if it was an Apple watch. Personally i love the fact that it blends right between a traditional watch design and a smartwatch's functionality.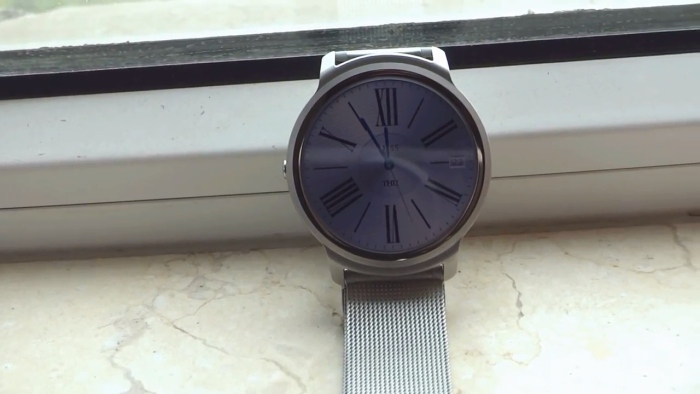 It has a tactile strip for additional input such as scrolling or adjusting the volume, two microphones, a speaker, heart rate monitor, power button and standard changeable 22mm bands. It is IP67, runs on a Mediatek dual-core chip and has a 300mAh battery. It is made of Stainless steel, Aluminum and Gorilla glass. Great built and design overall. Slight complain only for the little scratches I had beneath the watch after a few days of use. After a longer period however the watch held up very well. I usually slam my watches on walls accidentally (common to some watch wearers) and I've had no scratches on the display whatsoever. The watch is very well made, designed and built. Miles above its $158 price tag.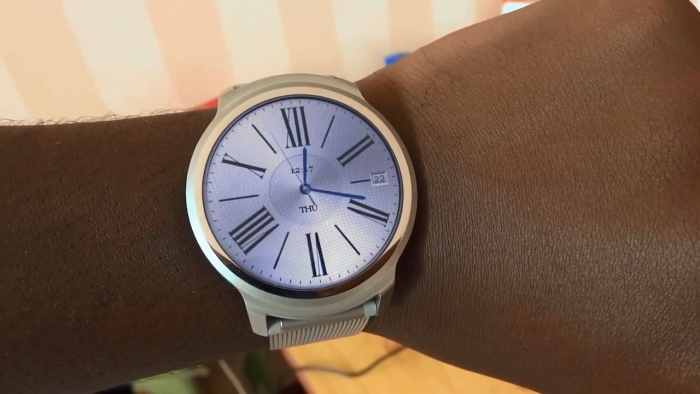 Software and Performance
Ticwatch runs a custom version of Android 5.1 which looks extremely close to Android wear. it isn't Android wear but it is compatible with some Android wear apps. In case you really want Android wear there is an Android wear compatibiltiy mode which you can toggle on from ticwatch app on your phone which gives you all Android wear apps. You'll have to use Android wear app to manage the watch after doing this.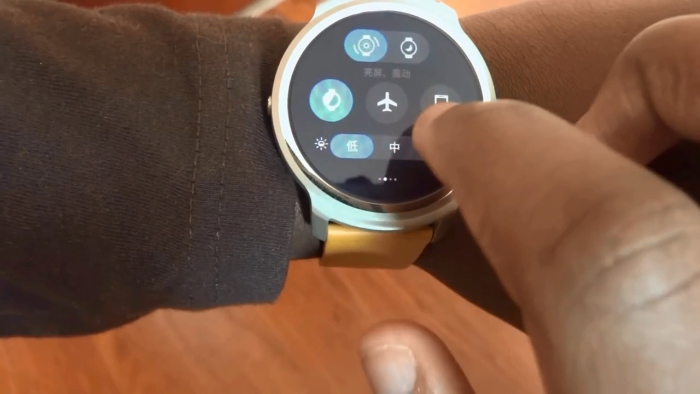 The interface on the watch is in Chinese but Mobvoi is planning to release English language system language in the next couple of updates. Now available in English too. The user-interface runs smooth. Swipe from the top of the watch face to reveal glances which can be rearranged using the ticwatch app. There's weather, fitness, music, quick toggles and battery. Swiping from the left to reveal the voice assistant which is in Chinese. Swiping from the right to see your apps both installed and pre-installed. Swiping from the bottom reveals notifications. Instead of being caught up in a notification interface like Android wear, ticwatch's notifications reside here. This is great for both privacy and convenience. To see notifications pull up. They don't stay on the watch face where anyone around you can read which as I said is great for privacy. There are multitude of watch faces you can get which is one of the greatest part about smartwatches. You can have a different watch everyday. They even have DIY watch face maker apps. The watch was purchased with ticwear 3.0.5 and it is currently at version 3.0.7 received last Friday. It gets regular OTA updates which improve the watch overtime. The software is pretty stable and usually OTAs are to add features and fine tune others.
Battery Life and Daily Experiences
While using this everyone around me has thought it was a normal watch until they noticed the display was off, then I was asked why. A flip of the wrist and it was on then there go the "aaww", "oooh" and "eeh" of surprise. On that's part of the story here. It doesn't have an always on watch face/mode like Android wear, regardless of if you use Android wear mode. Battery life is a mixed bag. Some days I could finish off with 50% and continue the next day. Others my battery would just run down constantly. Other days the watch will be at 20% then go to 5% and then die. I think I'm experiencing battery calibration issues as I haven't seen others report this on their forums. It isn't bad as many smartwatches are between a day and two days which is the same as the ticwatch. of course playing games, phone calls or such will deplete the battery quicker but notifications and fitness deplete it at a normal rate. I really wish there was an always on mode so that I wouldn't need to flick my wrist to turn the screen on even though the gyroscope works well. The battery life isn't exceptional unfortunately and this is where all other smartwatches fall short.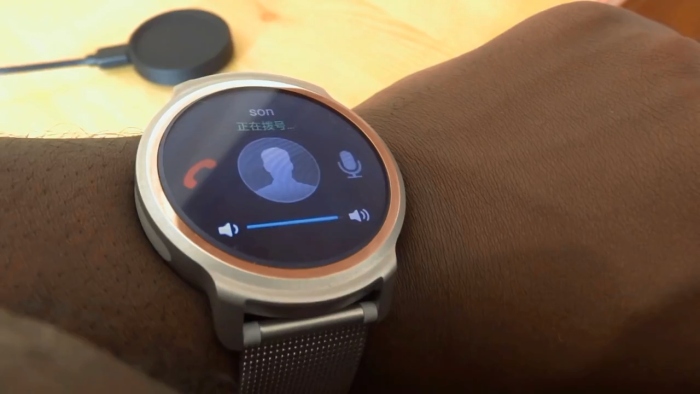 Special features 
It has a speaker which is loud enough for phone calls with two microphones which helped improve my voice. Sometimes callers thought I was using my phone instead. It also has a pretty robust hand-off mode whereby if you've got headphones connected to your phone, you can answer a call with your watch and still talk on your phone. If headphones aren't connected calls are routed automatically to the watch if you answer a call from it. You'll be able to talk from your phone as well if you answer the call from there.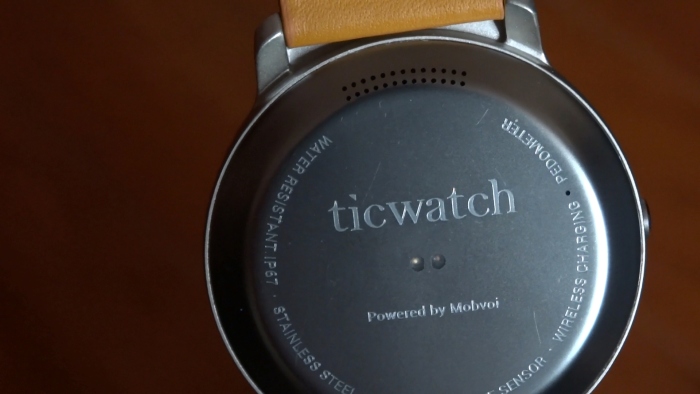 The tactile strip is something great too. I must admit I seldom use it as I'm used to touch screens but it is great to have when you don't want to swipe on the screen for some reason. It can adjust the volume of music or audio playing apps and also scroll through menus on the watch. It is a great feature.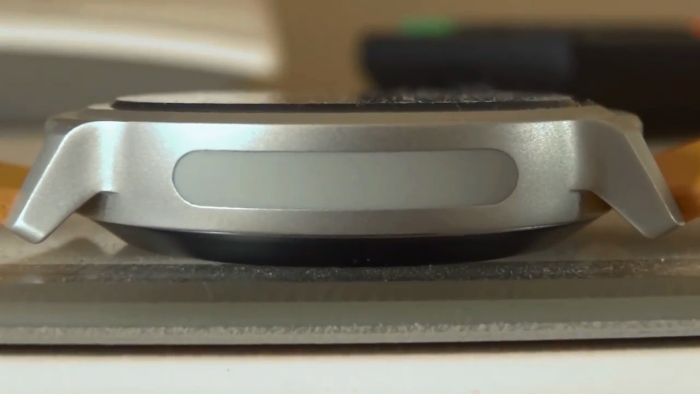 Ticwatch has a transflective liquid crystal display which makes viewing it in direct sunlight extremely easy. It does turn black and white indirect sunlight but it is as readable as ink on paper or an e-paper display. I love this so much I wish every smartwatch had this. No need for an ambient light sensor. No need to crank up the brightness which can save battery life dramatically if you spend a day on the beach or outdoors. basically you can leave it at 1% brightness all day everyday, anywhere without issues. But please Mobvoi I want higher PPI for version 2.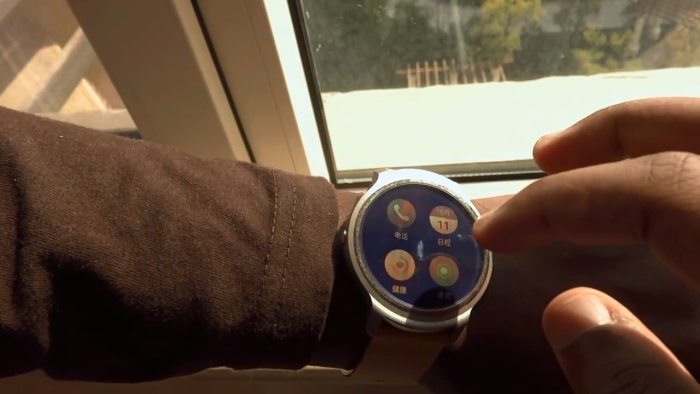 Qi wireless charging is also a welcome feature here. You can use any qi wireless charger if you lose the original one. The charger that comes in the box is also magnetic making charging very easy and convenient. It takes 1 hour and 20 minutes to charge ticwatch from 0-100%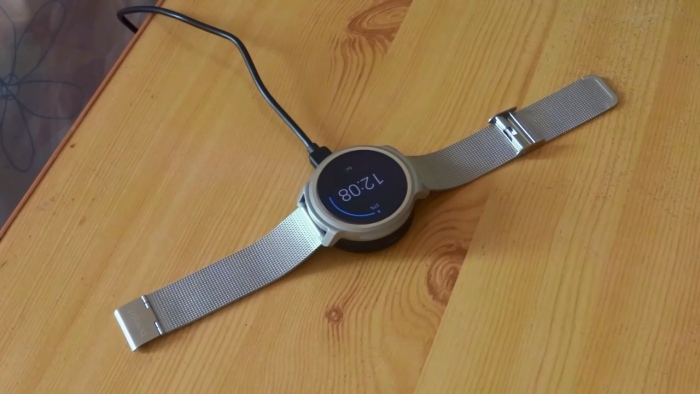 Conclusion
Mobvoi has a shotgun on its hands here. It may not have a sniper riffle yet to take down the top guns from Huawei or Apple but damn does it come close. It needs refinement like English and other languages, wider availability and support and more Android wear app support by default. It also needs an always on mode and more battery life. With that said it excels at a lot. Great price, simple/great design, great built quality,good screen with an amazing feature, IP67, a better round screen OS than Android wear or Watch OS from Apple and much more. Honestly I have no problem recommending the ticwatch if it gets English and some slight annoyances get fixed. Buy it here