HTC has just recently released the OneM9 and now they have announced the HTC J Butterfly (HTV31) smartphone. It is confirmed to be an official Japanese exclusive device, and its only major carriers will have the opportunity to sell it. The HTC J Butterfly was rumored to be the new HTC Butterfly 3 but design-wise it is similar to the HTC One M9 smartphone.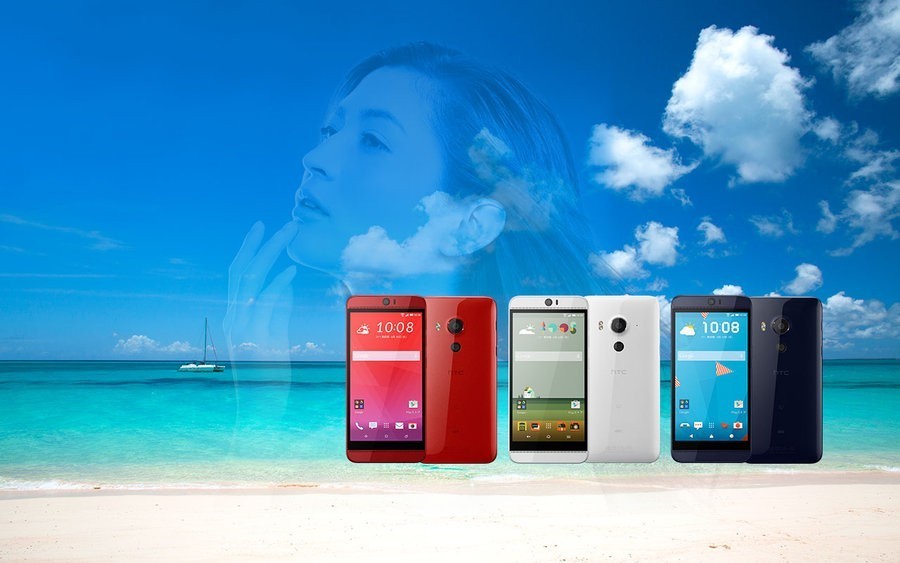 The HTC J Butterfly is obviously covered in plastics, but that is because it is dust-proof and waterproof (IPX5 & IPX7). It has a 5.2-inch (2560 x 1440 pixels) Quad-HD display that pushes out  a pixel density of 565ppi. The smartphone is powered by a Qualcomm Snapdragon 810 64-bit processor (2GHz × 4 & 1.5GHz × 4). Also, the HTC J Butterfly is powered by a 2700mAh battery that can support Quick Charge.
Device memory on the HTC J Butterfly is actually worth mentioning, 3GB of RAM along with 32GB of internal space, and a MicroSD card slot that can support up to 128GB. As far as cameras go, you'll find a 20.2MP Duo camera setup on the back of the HTC J Butterfly that easily records 4k videos, and a front camera that boasts a massive 13MP, which would would turn your video chats into pleasing conversations and your selfies into a work of art. Wi-Fi, Bluetooth, GPS, NFC and LTE are all supported. And as expected, you'll find Android Lollipop 5.0 and HTC Sense 7. There is also HTC Connect so that you can easily connect your device to your home's speakers for continuous audio playback. And let's not forget that Hi-Res sound playing through those dual HTC Boom Sound front facing speakers. Boy, do they pack a punch on the HTC J Butterfly.
The HTC J Butterfly (HTV31) makes you want to trade-in your flagship HTC One M9. But this plastic exterior is no match for the metal body of the One M9.
http://www.kddi.com/corporate/newsrelease/2015/0512-5/