During LG's Unveiling of the new LG G Flex 2, AT&T and Sprint have confirmed they will be selling the next generation smartphone. Sprint confirms that they will offer the phone in an exclusive "Volcano Red" color.
Neither carrier has announced a specific release date as of yet.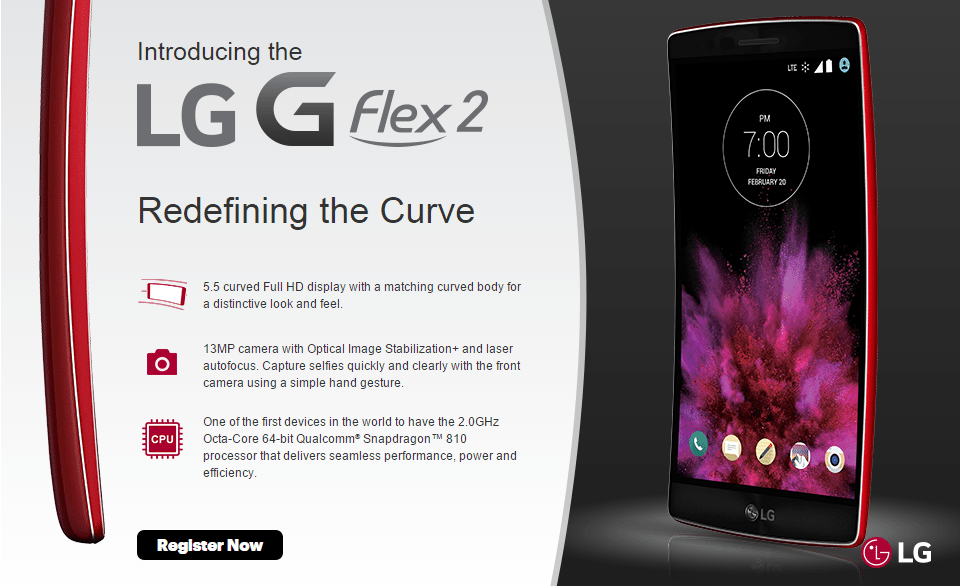 Jeff Bradley, SVP, Device Marketing and Developer Services, AT&T.
"We're thrilled to add the powerful, new LG G Flex 2 to our leading device portfolio," "AT&T customers will also get a great network experience from the nation's most reliable 4G LTE network and the network that has the nation's strongest LTE signal."
David Owens, senior vice president of product, Sprint.
"Sprint offers the most coveted and innovative devices at competitive prices," "LG G Flex fits that profile with its strikingly beautiful curved design that provides increased usability. We are proud to be one of only two national carriers in the U.S. to offer LG G Flex. When paired with our rate plans, we know it will be a big hit for individuals and families who look to Sprint for the best value in wireless."