CHIP is a new technology created by Next Thing Co., they have designed CHIP (which is a tiny motherboard) that performs as a fully functional computer. CHIP is powered by a 1GHz CPU, 512MB of RAM and contains 4GB of onboard storage. You'll be excited to find WiFi and Bluetooth support built-in. It even hosts a light-weight Linux desktop OS. All together this little Raspberry Pi competitor is great for those basic PC needs without carrying a hard drive, or laptop around. There is also a VGA adapter and HDMI adaptor support enabled on CHIP but you must pay extra for them – VGA is $19, while HDMI is $24.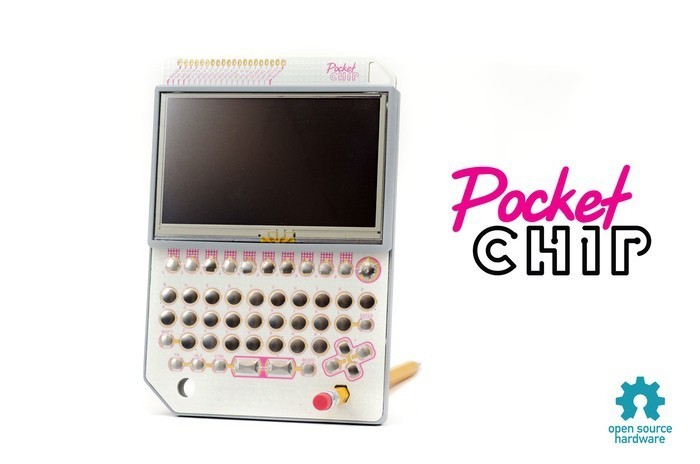 The PocketCHIP (in photo above) is also created by the same company, and it is flat-out awesome. Using the same CHIP board, with a battery-powered case, a keyboard and 4.3-inch touchscreen. You will feel like a kid again, back when the original Nintendo GameBoy was popular. All of that for $50, PocketCHIP is definitely on my list of gadgets to buy for the summer.
20,000 Backers! (•◡•)/ Ya'll are the best! We couldn't be happier to be on this amazing journey with you How'll you use CHIP? Let us know!

— Next Thing Co. (@nextthingco) May 12, 2015
The Kickstarter campaign for CHIP has already blown way past its $50,000 goal. CHIP backers have shown lots of love and money for their tiny PC. Now at $1,169,960 dollars, we at Tech My Money have also become fans of the $9 CHIP. Go now and pick up one for yourself.