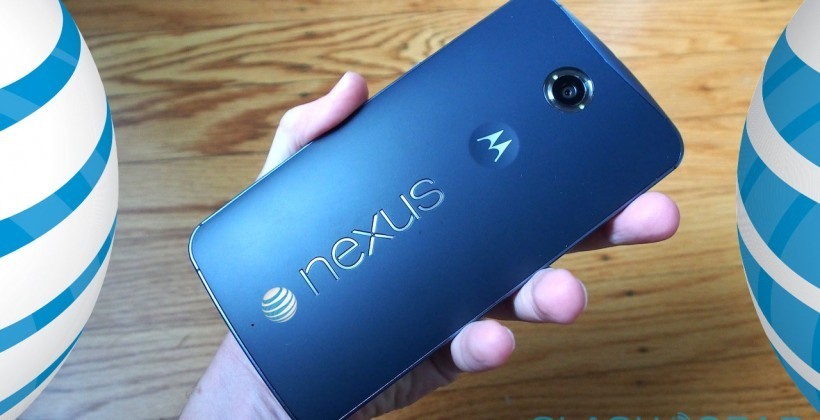 Best Black Friday Deals at: AT&T, Sprint and Verizon.
Motorola Google Nexus 6 premium phablet is currently $50 off with an AT&T two-year contract from Amazon. This is one of the best smartphones, or phablet, that you can now own and it would be a steal if you are currently looking to buy such device.
The Nexus 6 device was launched last month, October 15. It is a great smartphone and it has been the first smartphone that runs the latest Android 5.0 Lollipop operating system. It currently packs the best hardware lineup which rivals only with the Samsung Galaxy Note 4 device: it features a 5.96 inches AMOLED screen and a 1440 x 2560 resolution, the display is protected by Corning Gorilla Glass 3.
Google Nexus 6 device comes with a 13MP OIS and dual-LED flash, it is capable of 4K video recording and it packs the following functions: OIS, HDR, Photo Sphere, Panorama. The secondary frontal-camera measures 2MP. The Nexus 6 is powered by a Quad-core 2.7 GHz Krait 450 CPU on a Qualcomm Snapdragon 805 chipset, 3GB RAM and it packs a 3220 mAh non-removable battery. Its stock OS is one of the best things about it, as it is fast and it doesn't show any lag, a bug that's usually seen on other Android devices. This device doesn't feature an external microSD card slot, but it offers you the possibility to choose from 32GB or 64GB internal storage.
Currently, the Nexus 6 is sold from Amazon by AT&T with its price set at $249.99, that's $50 off from the original $299.99 price tag set by AT&T since the device's initial release. This price is available with a two-year contract. Usually, Amazon also features the AT&T Next deals, but it seems like these aren't listed for this particular device. If you don't want to get an AT&T plan, then you can choose to pay $682.99 without service plan. Tell us in comments which offer tempts you the most.