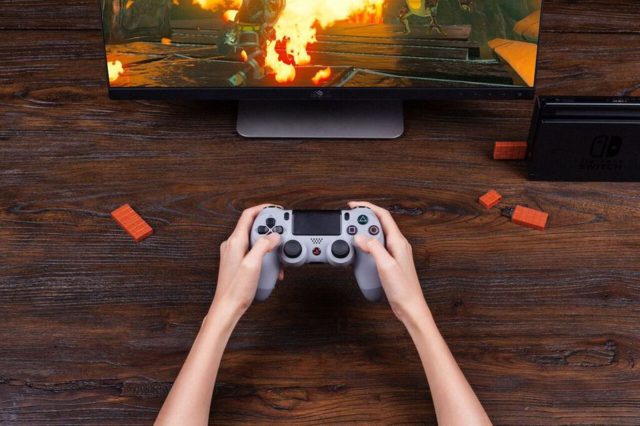 The Nintendo Switch Pro controller is Nintendo's expensive attempt to add a more traditional control option to the console. Anyone that owns a Nintendo Switch knows for a fact that the Joy-Con grip — the standard controller that comes with the console has its flaws, it's cramped for one thing, this forces the players to hold their hands very close together, and it also lacks a proper directional pad, and several buttons can be awkward to reach.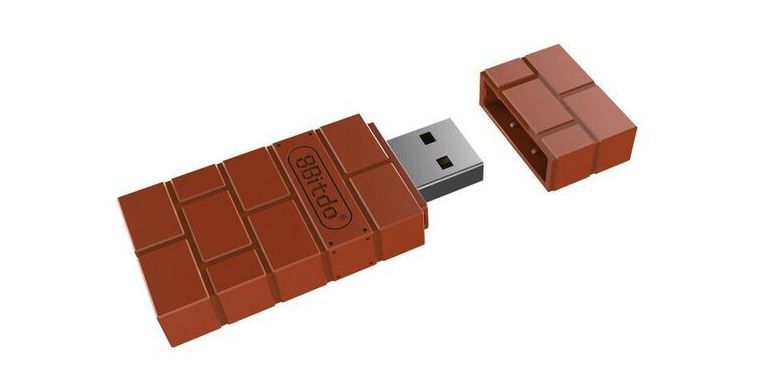 If you're not in the mood to spend extra cash on a Nintendo Switch Pro controller and you already have Dual Shock 4 controller laying around, 8bitdo has a tiny wireless USB adapter that'll allow you use a number of controllers with the Switch. 8bitdo — a company best known for its aftermarket retro-style controllers — released the $19.99 called the 8Bitdo Wireless USB Adapter that includes support for all 8bitdo controllers, as well as both the Dual Shock 3 and Dual Shock 4 from Sony. The company also notes that the device also supports most Nintendo controllers Nintendo controllers.
Apart from allowing you adapt other controllers to the Nintendo Switch console, the 8Bitdo Wireless USB Adapter also supports Windows, Mac, Android TV, Raspberry Pi, and Retrofreak devices.
System Compatibility
---
Nintendo Switch, Windows, macOS
Android TV box, Raspberry Pi, Retrofreak
Controller Compatibility
---
All 8Bitdo controllers and arcade sticks
DualShock 3, DualShock 4, DualShock 4 Pro
Wiimote, Wii U Pro, Nintendo Switch Joy-Cons, Nintendo Switch Pro
Special Features
---
DualShock 4 support vibration / 6-axis motion on Switch
X-input, D-input, Mac mode, Nintendo Switch mode
X-input mode support vibration
Lag – free
Dimensions and Weight
---
130mm x 160mm x 250mm
50g
Connectivity
---
Bluetooth 2.1+EDR, Class 2 (2.402GHz~2.48GHz)
8bitdo
You can grab the Wireless USB Adapter on Amazon now.