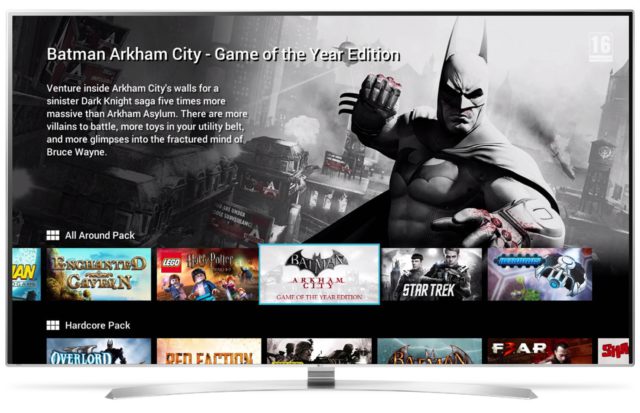 LG just announced that it will be adding a new streaming app from the video game rental service Gamefly to its smart TVs running their WebOS late April. The new deal with LG will allow LG users US to stream Gamefly's gaming titles from their smart TV. All you'll need is an LG TV running WebOS 3.0 or above to use the new Gamefly app.
With the new gaming application available at a low monthly price, LG Smart TV users will be able to enjoy GameFly Streaming packs, which bundle popular action games such as Tomb Raider: Game of the Year Edition, Batman: Arkham Origins, F.E.A.R. 3, Darksiders and Red Faction Armageddon. GameFly's library also includes Lego Batman 3, Pacman Championship Edition and WRC4 for families.
LG Electronics USA
For 2015 LG TV sets running WebOS 2.0 will get a software update with the app launch late April. No console is needed to use the app, a Gamefly Streaming subscription, an internet connection and a gamepad (ie the Logitech F710) is just about all you need to start gaming on your LG TV. If the don't have the  Logitech F710 gamepad, other recommended gamepads from GameFly includes the Logitech F310 and the Xbox wired controller.