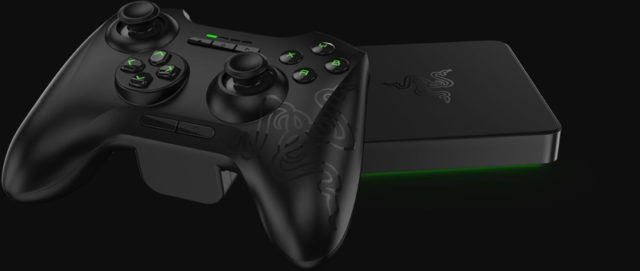 When Razer introduced the Forge TV at CES 2015, everyone expected that Razer Android TV Box would be able to compete with the Roku models. But it hasn't taken off as fast as one would think. Even Google has lost some hope for it by taking them off of the Google Store because they won't be selling them anymore. One may question whether Razer has officially given up on the Razer Forge,  but it looks awfully bad for them.
Android Police states that the Razer Forge TV didn't quite offer the support that consumers with they had. They didn't bring the mouse-and-keyboard combo, software updates have disappeared and the Android TV version of Netflix isn't even working.
But all may not be over for Razer, they have plans to take OUYA and just produce a large library of Android TV games. Razer Forge TV will be the motivation behind this production. Hopefully, we can see more from Razer on CES 2016 in January.
This is box title
Following our acquisition of OUYA, we've been focused on integrating the content we inherited and building a spiritual successor to OUYA with the Forge TV. We're doubling-down on Android gaming in the living room and looking forward to producing the world's largest library of Android TV games, from AAA to indie. Concurrently, we are working to ramp-up production to address present demand and should have more news to share soon.