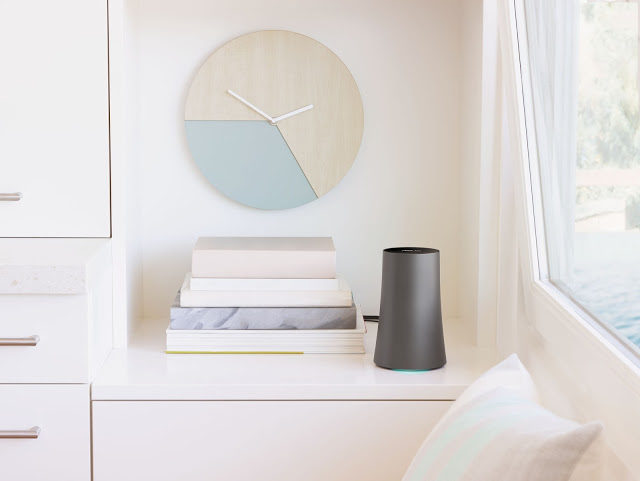 Google OnHub Router was recently introduced this past summer as the company's first attempt at competing with other routers, but by making the management of your network easier than before. And while it was such a success, Google isn't letting go of the reign's anytime soon, they've paired up with ASUS to bring the second Google OnHub Router. This version by ASUS will run you $219.99 and it's very similar to the original model. It's still tall and cylindrical but the base is much wider and it has the OnHub LED light ring on the bottom versus the top (on the original).
One of the newest added features is called Wave Control. Wave Control lets users wave their hand over the top of the OnHub Router to boost the speed of a particular "priority" device that's connected to the network. The Google OnHub Router from ASUS will also get the new software update that will be coming to the first OnHub Router. ASUS even added a new "smart antenna algorithm" that automatically selects the best combination of antennas in the device's 360-degree chassis to give you a stronger signal, no matter where you are in the house or office.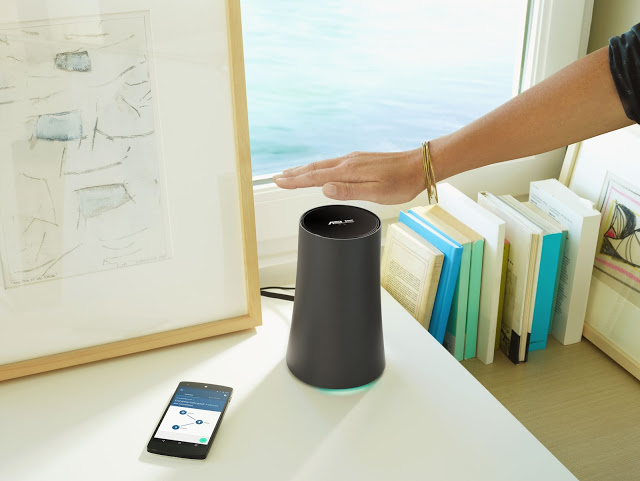 The ASUS Google OnHub Router will be going up for presale later this week in the Google Store. Other select US retailers will also have it very soon. Even though it costs $219.99, your overall experience with the Google OnHub router from ASUS will be just as good, if not better than the 1st model. ASUS is widely known for making some of the best routers period, one can expect nothing less that greatness with this product.