Google has released a new Handwriting app for its Android devices. Google Handwriting Input app let's Android users easily send handwritten texts with their fingers on their Android devices. You don't even need a stylus and you can easily write emojis, cursive styled and printed writing. Google Handwriting Input even supports 82 different languages.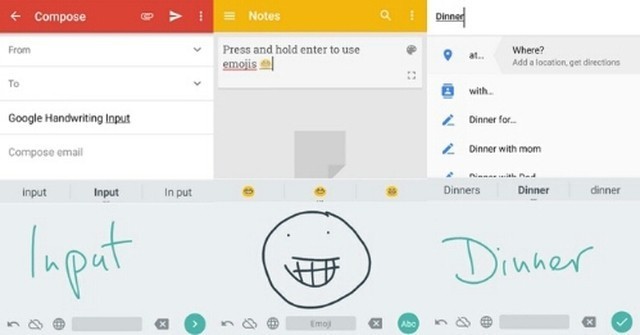 The Google Handwriting Input app is supported by all Android devices that carry Android Jellybean OS 4.0.3 (and newer). You can easily use the input app without (and with) online access. The only (small) gripe that I have is that I wish Google had embedded the new Google Handwriting Input app with the stock keyboard and voice app. It would be much easier to switch and it would make Google refine the app to cut memory leaks or even lag. Who knows maybe those guys do listen to writers like myself.

You can download the app for free from the Google Play Store. Let us know if you enjoyed using this app.