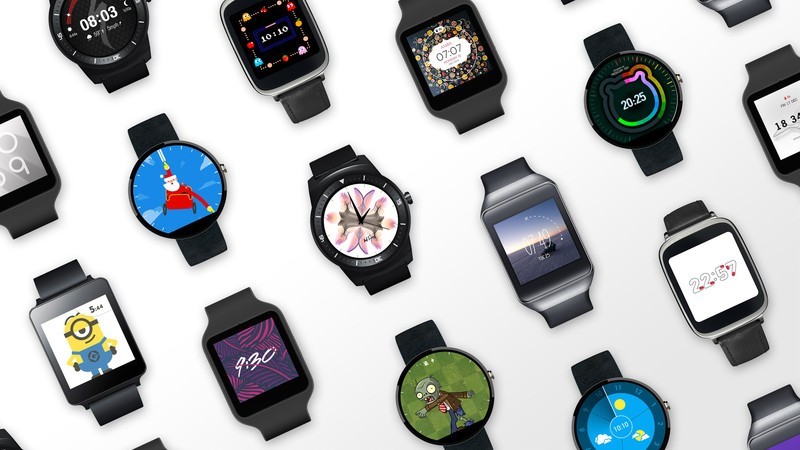 Google announced today that the much expected Android Lollipop update for Android Wear will be hitting devices over the course of next week. All Android Wear devices will receive a new update based on Android 5.0 via an over-the air (OTA) update starting today, and API 21 will also be implemented. Apart from the host of new features, the announcement indicates official support for third-party watch faces, a new Android Wear app, some long-awaited official functionality for your Android Wear smartwatch. With the new watch face API introduced, we're sure to get bombarded with new watch faces in the already populated Google Play Store, Google also introduced a dedicated section in the Google Play Store to Android Wear watch faces. Along with the Android Lollipop update, Google has a couple of watch faces ready to go at launch, including some from RedBull, Pac Man, Plants vs. Zombies, Santa Racker, The Hundreds, Despicable Me, Craig Ward, Porsche, Rebecca Minkoff and more. Don't forget to also check your phone for the new Android Wear app update, this simplifies the process of installing and switching watch faces. If you don't see the update yet, don't worry, the update will arrive in the usual staggered Google OTA fashion.
[doptg id="17″]
Check out some of the noted improvements below:
The ability to bring a card back when you accidentally dismiss it. (We've all been there.)

Recently used actions will float to the top of the list when you tap on the watch face. That should help alleviate the need for third-party app launchers on a watch.

A new mode that lets you change some of the settings by swiping down from the top of the screen. (Currently that lets you mute the watch and see the date and battery percentage.)

A theater mode for turning the screen off and muting vibrations.

A sunlight mode for maximum brightness. (And probably minimal battery life.)

It'll be easier to block app notifications — you'll now be able to do so from your watch.

See how apps affect battery usage and storage from within the Android Wear app.
 Source: Google blog