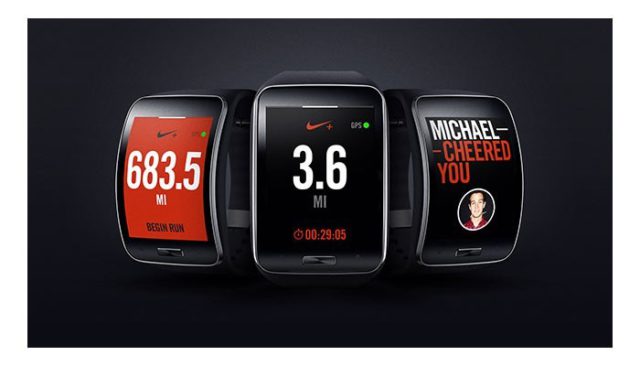 Samsung and Nike just teamed up to bring Nike+ Running to Samsung's Gear Tizen smartwatch. The Nike+ Running App is compatible with the recently announced Samsung Gear S, the app makes use of  the GPS and 3G wireless in the Gear S to provide runners with a perfect Nike running experience to your wrist. You can view your running metrics including distance, pace, heart rate, NikeFuel earned, and time, by raising their wrists without any dependency on your smartphone. The apps also lets you view your progress, map your runs, share your real-time stats with friends.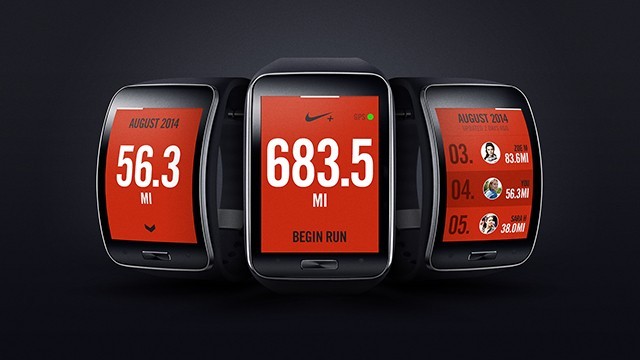 "We are very excited to welcome the Nike+ Running App to Samsung's Gear portfolio," said Chan Woo Park, Vice President of Product Strategy Team in Mobile Division at Samsung Electronics. "Samsung Gear S with its ergonomically fit design, empowered by multi-sensors, GPS and IP67, is a perfect health and fitness companion. With the Nike+ Running App, it will be even more attractive and fun for users to enjoy their running, while tracking runs, reaching goals and sharing with friends, all on their wrist."
The Nike+ Running for the Samsung Gear S will come preloaded by the time the actual device ships sometime in October. The built in music player on the app, allows you to select your play lists while you enjoy your run, giving you no reason to miss your smartphone.
SourceSamsung Mobile Press