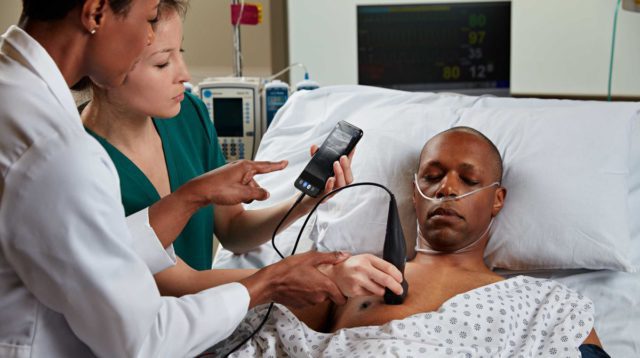 The possibility of finding a functional and maintained Ultrasound Scanner in most rural areas in some African countries is next to nothing, thereby leaving healthcare providers in the dark.
According to a post from the New York Times, there's a recent innovation that's allowing doctors in Uganda use their smartphones as ultrasound scanners. The device in question that pairs with a smartphone is called the Butterfly iQ. The Butterfly iQ is a portable Ultrasound Scanner that's small enough to fit in a pocket.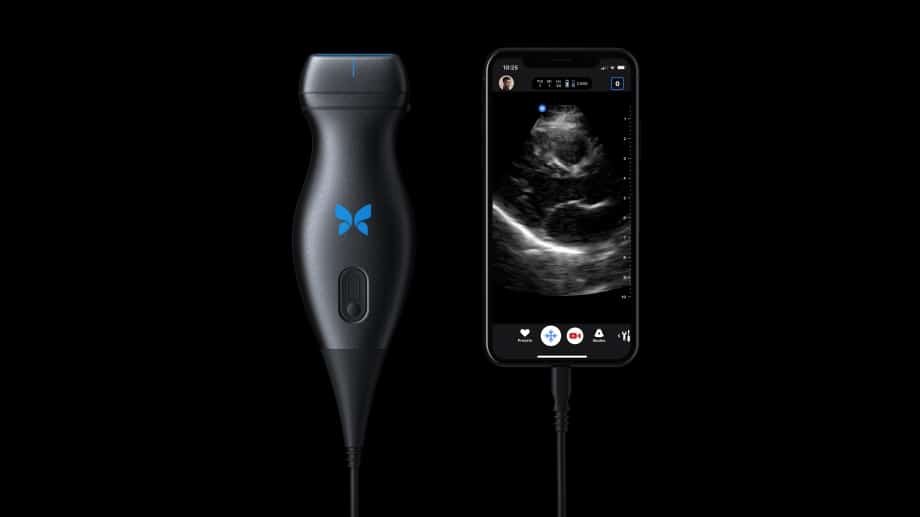 Its compact nature has made it easy for doctors to perform tests in rural areas that didn't have such services. Images captured in the device are also sent back to a specialist in Toronto, Canada to double-check the Diagnosis.
According to Jonathan Rothberg, the founder of Butterfly and company behind the Butterfly iQ, he was initially motivated to create the Butterfly iQ because one of his daughters had a disease that caused kidney cysts needed regular scans. He also noted that "Two-thirds of the world's population gets no imaging at all,". "When you put something on a chip, the price goes down and you democratize it." The Butterfly iQ is the size of a hair clipper and it's battery-powered. Instead of piezoelectric crystals, the device is made with microchips, this helps to prevent from breaking if dropped.
The New York Times post also noted that he has donated scanners to medical charities working in 13 low-income countries, seven of them in Africa. At the time of this post, licensed practitioners in the United States, United Kingdom, Europe, Australia or New Zealand can head to the company's website to reserve a spot in line for the device.
If you're a licensed practitioner in the United States, United Kingdom, Europe, Australia or New Zealand, reserve yours now so you can get in line to purchase your iQ. We are shipping to the US already, and will begin shipping to the UK, Europe, Australia and New Zealand as early as Summer 2019.
Butterfly Network