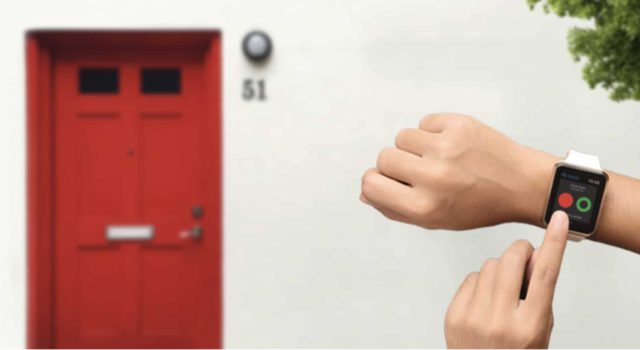 Before now, unlocking your August Smart Lock with your phone required you to always have your phone with you, you can now add the Apple Watch to the list. Users can now lock and unlock any generation of the August Smart Lock with just their Apple Watch, making it one of the fastest and easiest ways to control your lock. The new native August Apple Watch app will allow users to view multiple locks or choose to control only their main lock. Other features of the app include adding the August Smart Lock as a watch face shortcut on your watch home screen.
In order to use your Apple watch to unlock your August Smart Lock, you have to be specified as "Owner" of the lock, the company also noted that a Guest user can also be promoted to an Owner status.
Activate the New August Apple Watch App
To begin using the August Watch app:
Update your August App on your iPhone to version 6.7.10 or higher and make sure your watch is running WatchOS 4 or higher
Launch the August Apple Watch app on your watch. You may be prompted to login on your iPhone to sync your lock(s) with your watch
Give it a try!
The new Apple Watch lock/unlock feature is available to any user who is set up as a house Owner. You can promote a house "Guest" to an Owner:
Open the Guest List in the August app
Tap the Guest that you would like to promote to an Owner
Update the Access Level to Owner and save the changes
August