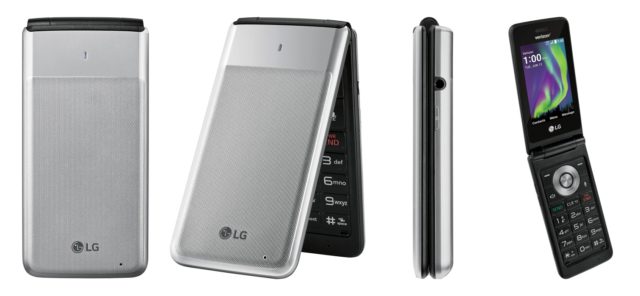 Verizon is one carrier that's known for launching exclusive devices for only Verizon customers. The company just released a new flip phone The LG Exalt LTE with no special features that only connects to the carrier's Verizon 4G LTE network only. Looking the specs of the LG Exalt LTE, you can't help but think that the company's target market are the older folks who don't want to be bothered with all the smart features of a regular smartphone.
As so specs of the LG Exalt LTE, the company notes that a 1.1 GHz Snapdragon processor runs the show, the phone comes with a 3-inch LCD display with a 400 x 240 resolution. Powering the device is a 1,470mAh battery. If you're a selfie lover, you'll have to manage just the 5-megapixel rear-facing camera (bummer right?). The LG Exalt LTE comes with 8GB of memory and support for microSD cards up to 32GB, supports Wi-Fi calling and is priced at $168.
The LG's Exalt LTE is available now for $7 a month for two years or $168 upfront from Verizon's website, I'm certainly sure it would make some older dad happy this father's day.