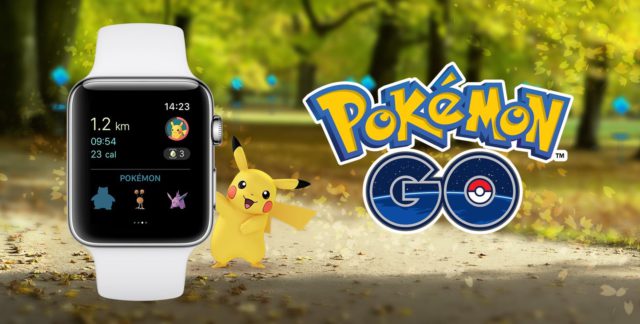 Pokémon Go has somewhat made its way to the Apple Watch, the Apple Watch version will allow trainers to hatch their pokémon eggs on their wrist. Trainers will also be able to receive notifications right on their wrist about nearby Pokémon, PokéStops, eggs and medals. The Pokémon Go for the Apple Watch is not a full game, this means that the players won't be able to catch Pokémons with their watch.  The watch version comes with some features that will help the trainer not rely so much on their smartphone, players are able to collect goodies from PokéStops directly via the Apple Watch.
See the list of things you'll be able to do with the new Pokémon Go app on your Apple Watch as noted by Niantic:
Log each play session as a workout, with gameplay counting toward personal activity rings
Receive notifications about nearby pokémon
Count distance toward hatching pokémon eggs and receiving candy with your buddy pokémon
Receive notifications about pokéStops nearby and collect items from them
Receive notifications when eggs hatch and medals are awarded
The Pokémon Go Apple Watch version was revealed way back in September before the low-tech $35 Pokémon Go Plus bracelet came out. As for the Pokémon Go diehard fans, Niantic recently added new Pokémon from the Gold and Silver games to Pokémon Go, there's also a Santa-hat-wearing Pikachu that's only available to find and catch through December 29th.