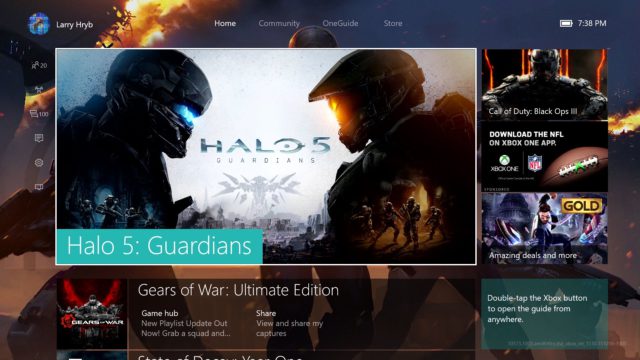 The update every Xbox One user have been waiting for is finally hitting consoles today after months of waiting as Microsoft teased and beta tested the update. The new update will be bringing a new dashboard UI experience, a focus on speed and backwards compatibility with some Xbox 360 games. Major Nelson confirmed in a blog post that, Xbox One owners will start seeing the new software roll out at 3AM ET. In the usual update fashion, this will be a staged rollout, so I'll advise you to just get your beauty sleep and install the update when you wake up or after work.
It's important to note that not everyone will get the update at once, as it will be deploying globally to the Xbox One audience. As with all Xbox One system updates, here are a few things to keep in mind.
Major Nelson
It's also worth to note that, the backward compatibility feature that gives users the ability to play 104 old Xbox 360 games will begin rolling out at 3PM ET.
Regardless of when you receive the New Xbox One Experience system update, the Xbox One Backward Compatibility feature will begin rolling out starting at 3:01pm/12:01 PM (noon) PT on November 12th.  To start playing your Xbox 360 games on Xbox One after this time, refresh your Game Collection to see your pre-purchased, digital Xbox 360 titles from the Backward Compatible title list in your ready to install queue or simply insert the disc for a supported Xbox 360 title and download the game to start playing it on Xbox One.
Major Nelson
Xbox One users will be losing the Kinect gestures from the system menu only. Overall, the new update is a welcomed one, just that you'll have to learn a few new shortcuts (like pressing right trigger to jump to Games & Apps on the home screen).