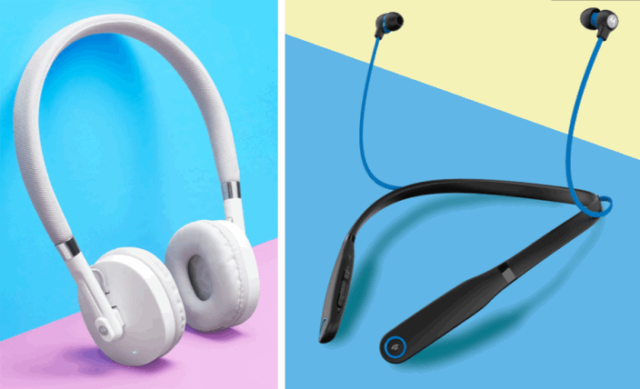 Today Motorola is hosting a new launch event where they are introducing plenty of new devices. They also released a set of "Moto-inspired" Bluetooth headphones.
The Moto Pulse, are over-the-ear style Bluetooth headphones that remain stylish with robust 40mm drivers, foldable ear cups, and they sport an 18-hour battery for long life. The Moto Pulse will go for $59.99. The Moto Surround Bluetooth Earbuds are primarily for athletic users and for long travels. The device in its entirety is waterproof, sweatproof and has a collar band to keep the headphones from slipping around your neck. The battery is much smaller (because these are much lighter than the headphones) at 12-hours on a single charge and they go for $69.99.
Android users can use the Motorola companion app to receive easy pairing, battery notifications and a location function to find the headphones if you lose them.
These are just some of the latest of what Motorola has to offer, so go and pick up a pair of the new earbuds/headphones and stay tuned for more #Moto news!