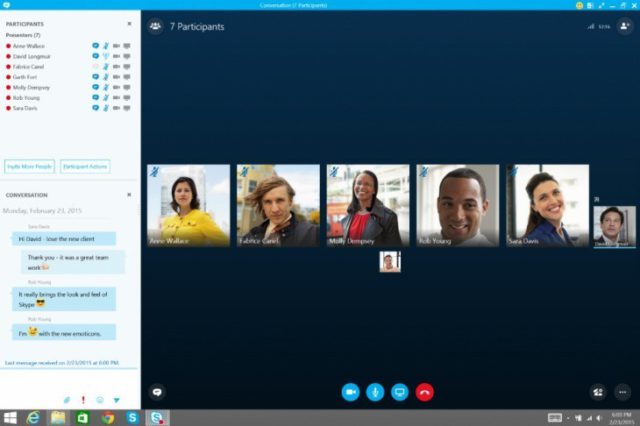 Lately, Microsoft has pumped up its Skype video chat app often, just so that it remains the best video conferencing app for all of its users. Last year we were told that Microsoft had plans of merging its Lync services (for business) into a "Skype for Business" product. They are hoping that this move can give businesses other ways to connect with their employees (and  perhaps consumers) outside of company walls.
Now Microsoft just announced at its Convergence 2015 conference today that they will offer up a technical preview trial of Skype for Business to prepare those who may need time to get ready for the full Skype transition.
Based on the familiar Skype experience that more than 300 million people use every month to connect with friends and family, Skype for Business delivers an expanded Lync feature set and enterprise-grade security, compliance and control to IT. It also enables people to search for and connect with anyone in the Skype network—inside or outside their organization. And Skype for Business is built right into Office, so features like presence, IM, voice and video calls, and online meetings are an integrated part of the Office experience.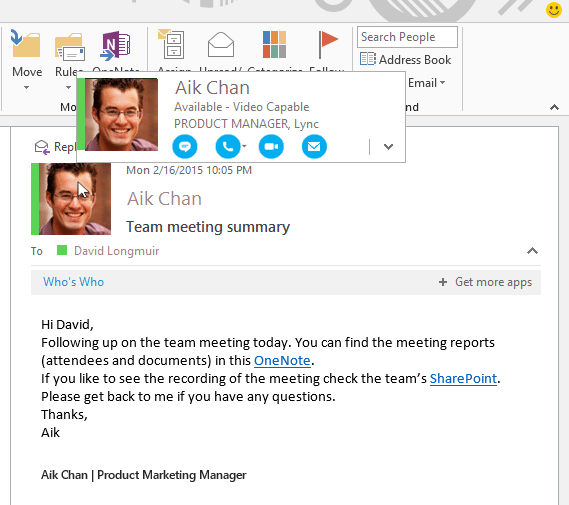 Skype for Business also offers more flexibility for businesses with direct integration directly into Microsoft Office and Outlook.
If your company is interested, you can check out the demo preview at Microsoft's TechNet Evaluation Center.