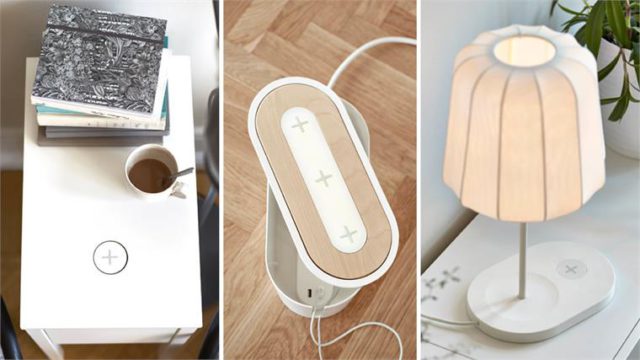 IKEA had announced last week that they would be launching Qi-powered bedside tables, lamps and desks that keeps your wireless charging devices always charged, without cables of course.
IKEA said that their wireless charging home furniture will be available in North America and Europe by next month (April), then a global rollout will follow. IKEA making such an announcement show their support for Qi wireless charging, as the number one wireless charging standard from the Wireless Power Consortium (WPC).
"IKEA is delivering on its vision of making life at home better with this innovative, stylish and useful new collection that show consumers the beauty and simplicity of wireless charging," said Menno Treffers, WPC chairman. "We applaud IKEA for its unmatched insight and their unique passion for making wireless charging affordable and simple for consumers."
Qi wireless charging features are the most widely deployed wireless standard globally. It is now available in 3,000 hotels, restaurants, airports and public locations worldwide. And it is installed in more than 80 Qi-enabled smartphones, 15 Qi-enabled cars and countless Qi mobile accessories in the market today.
"Our belief is that mobile phones are vital parts to people's lives at home and their desire to stay connected, and Qi addresses an unmet need to keep devices powered," said Bjorn Block, Range Manager for Lighting and Wireless Charging, at IKEA. "As a member of WPC, we value the access to the leading and most advanced global standard for wireless charging."
Pretty soon, you will be able to leave those charger cords in the boxes they came in, and drop your phone nearly on any surface and charge with no problem. Eventually this will become a trend that could show up in cars, offices, bathrooms, even at the grocery store while you are waiting in a long line. Who knows, this might be the best tech yet!
Image credit: Stylus Blog