Microsoft has been ironically avoiding to update its Microsoft Office for Mac in about five years now. Even the iPhone and iPad have even received the mobile app before the Mac received its update (2014) and still had the latest update. Well Microsoft is fixing it this week by releasing an Office 2016 for Mac preview, that gives us a small glimpse of what they maybe bringing even to the Windows version of Microsoft Office. The full, finalized version of Microsoft Office 2016 for Mac should be released by the end of this year. The new Microsoft Office apps for Mac offer Retina Display support, full screen view and even a refreshing scroll bounce.
Microsoft Office 2016 for Mac preview brings a welcomed, new user interface update to Microsoft's productivity apps.
Microsoft Word is just as powerful as it has always been, and features like threaded comments make it easier to collaborate with a team on a document.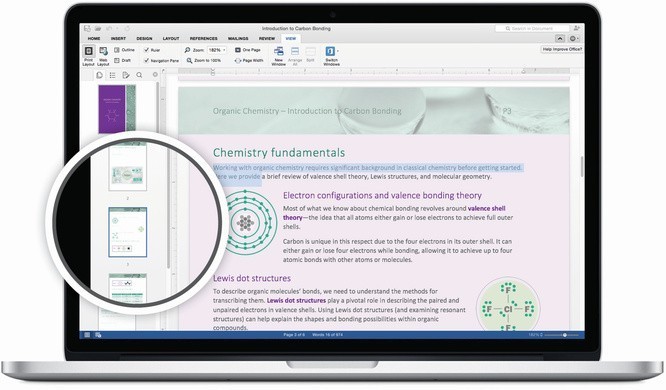 Microsoft Excel gets new keyboard shortcuts and enhancements for, charts, graphs and data entry. Support for Excel 2013 (for Windows) functions is also present.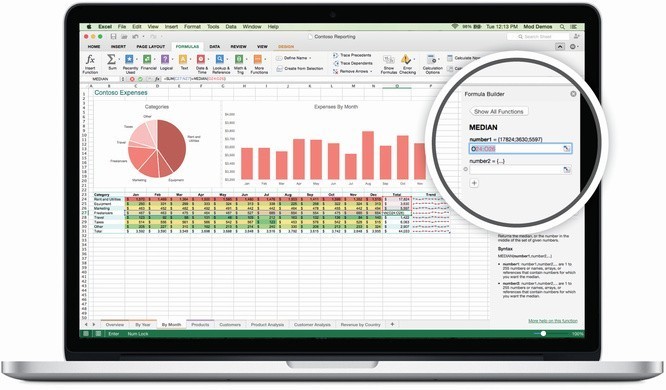 Microsoft PowerPoint gets a new Presenter View and promises future improvements that can improve presentation ease of use.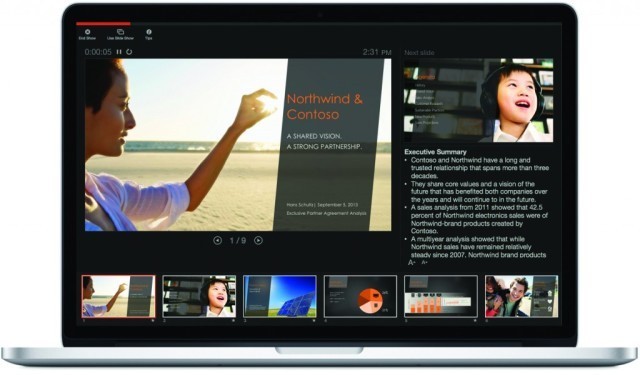 Microsoft Outlook will be bringing push mail support, improved conversation view and a new message preview which displays the first sentence of an email and the subject line for a quick glance at your emails.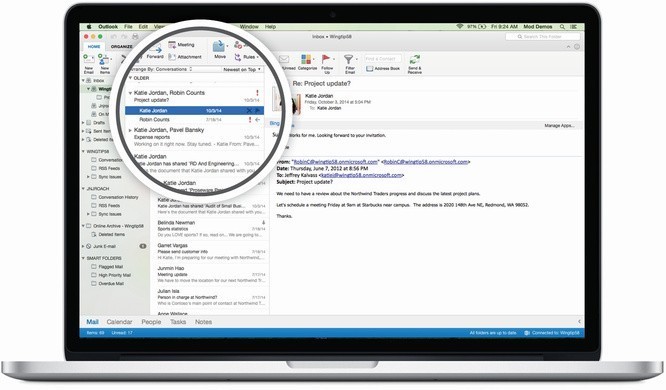 Microsoft OneNote also picks up some newer features too. Optical Character Recognition, a tag search engine, indexing for typed notes and more.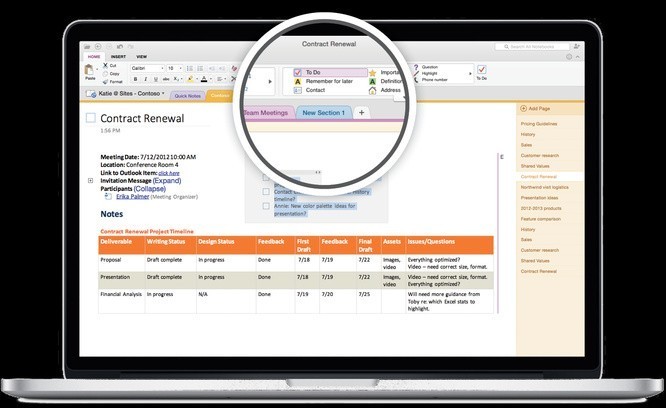 Microsoft Office 2016 for Mac isn't yet finalized but we can expect Microsoft to continue adding onto the productivity suite before the final version is released later. But we do know that Microsoft Office 2016 for Mac preview is available now as a free download and you don't need to have a Microsoft Office 365 subscription.