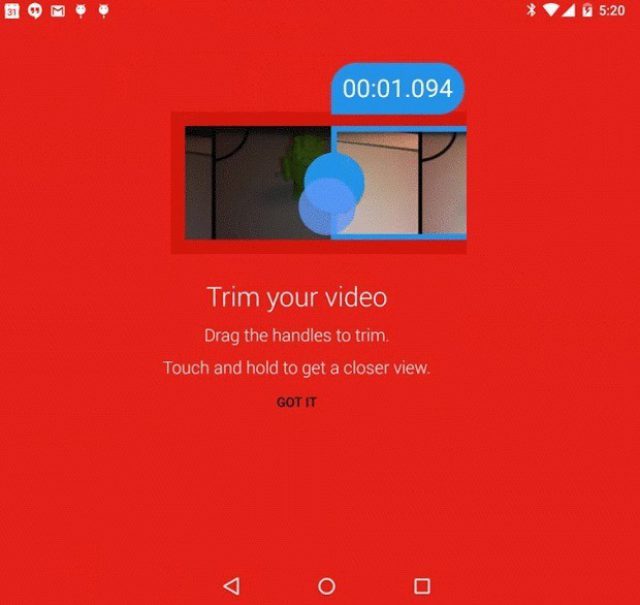 Most video shots rarely give the user pristine footage after just one take. Many of us have to rely on video editors on our PC to receive some satisfactory footage. If the video was taken on a smartphone, it really is a pain to have to upload the video to the PC just to remove a scene or edit a certain part of the video. YouTube plans on removing this issue for you.
Now serving up the latest update, YouTube plans on enabling its users to make better, short video clips without having to sit at a PC just to edit them. They have added a new video trimming feature let's you slide to the exact frame you want the video to start and finish (before discarding the rest). YouTube has also added an inline preview, so you preview the video before you share it with the web, or send to your social networks.
With these new video editing tools, it now becomes easier to shoot 4K videos with your smartphones rear cam,  edit on the fly and actually make lots of flawless videos.