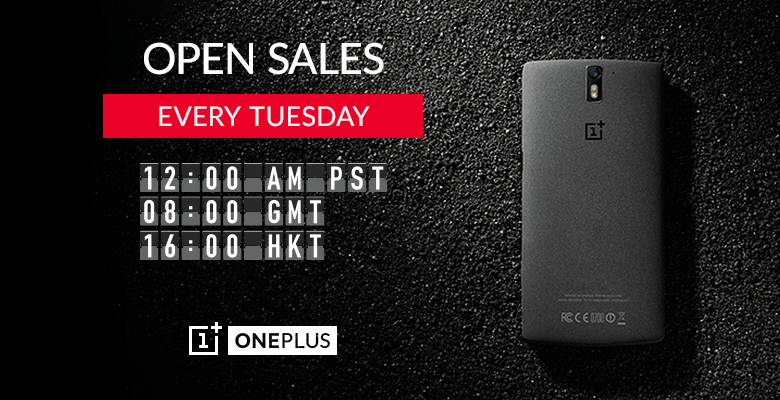 OnePlus has announced recently that it is adding another opportunity for its fans to buy the OnePlus One smartphone globally. The company will now be holding open 12 hour sales every Tuesday and consumers won't require any invite methods to take part in these sales.
OnePlus noted in a blog post:
"We're glad to announce that we're making it even easier to buy the OnePlus One. Every Tuesday, we will open up sales for 24 hours, starting at 8 am London time (midnight in Los Angeles; 4 pm in Hong Kong). The OnePlus One will be available without an invite in both 16GB Silk White and 64GB Sandstone Black,"
OnePlus still isn't ditching their invites program and the consumers with invites will still be able to order the phone. We think its to help with production costs and timing.
"This (Tuesday open sales) doesn't mean that our beloved invite system is going away, and it will continue to be the standard method for purchasing the One during the remaining 6 days of the week. And, you will still receive invites to share with friends whenever you buy a One, even on Tuesdays,"
By global consumers OnePlus means the buyers living in US, Canada, EU (UK, Germany, France, Spain, Netherlands, Italy, Portugal, Sweden, Finland, Denmark, Belgium, Austria), Hong Kong and Taiwan. The consumers in India will still have to use the India-specific invites to buy the phone.