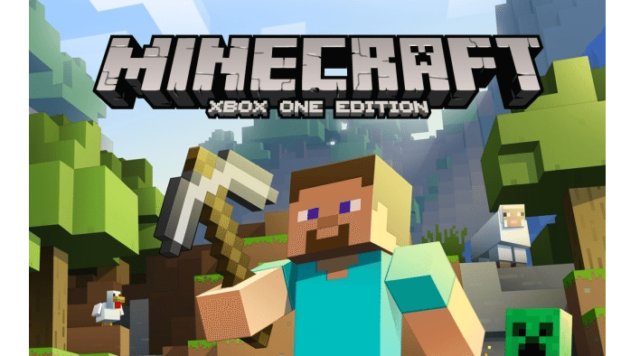 Microsoft just announced that the Xbox One version of Minecraft will be released on Friday via digital download. At launch, Minecraft for Xbox One will cost $19.99, and $4.99 for for those who already own the Xbox 360 version. To qualify for the $4.99 price tag, you must own the previous Xbox 360 version, and have it linked to your account. Minecraft set sales records on the Xbox 360 when a downloadable version released in 2012, and Microsoft hopes the Xbox One version get the same success.
"With worlds up to 36 times larger than on Xbox 360, now there's an even bigger canvas to create on. Transfer your favorite Xbox 360 worlds and content to the Xbox One Edition so you won't lose your creations. Join a community of 13-million-plus Minecraft fans on Xbox Live that are continually laying down imaginative creations. And, with the widest range of downloadable content on console, you'll never run out of new worlds to explore with four player split-screen on one console or up to eight players over Xbox Live."
As for your all your downloadable contents you may have purchased for the Xbox 360 Edition is available free for re-download on Xbox One. I bet that Minecraft fans will have a fun weekend binge playing it, versions of Minecraft for the PlayStation 4 and PS Vita are also on the way.
Source: Xbox Wire