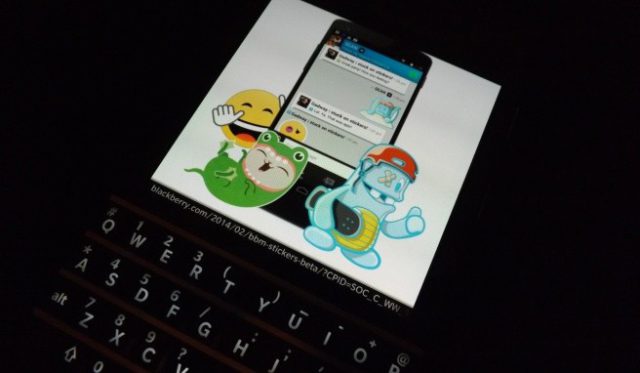 Yesterday (February 21st) Blackberry announced new features to its popular instant messaging service BBM.
BBM now has added stickers to their messaging app, and like many other IM apps a new 'BBM Shop'. But this awesome update is only featured in beta form for now.
The company says that many of the users 'favorite' emoticons will currently be available in a free BBM sticker pack. Then newer stickers can be purchased and downloaded through the new BBM Shop where they have various packs available. Each sticker pack will usually contain about 20-25 stickers that will relate to a specific theme or characters. These stickers will also include popular television characters from shows and movies.
This past Wednesday, BlackBerry rolled out the cross-platform messaging app to Android 2.3 Gingerbread running smartphones. Now making it available for all Android, Apple & Windows mobile devices. These new stickers along with BBM Channels and BBM Voice (via previous update 2.0) makes BBM the ultimate Instant Messaging client for your mobile devices.
Sources: Blackberry's Blog, CrackBerry & NDTV Gadgets