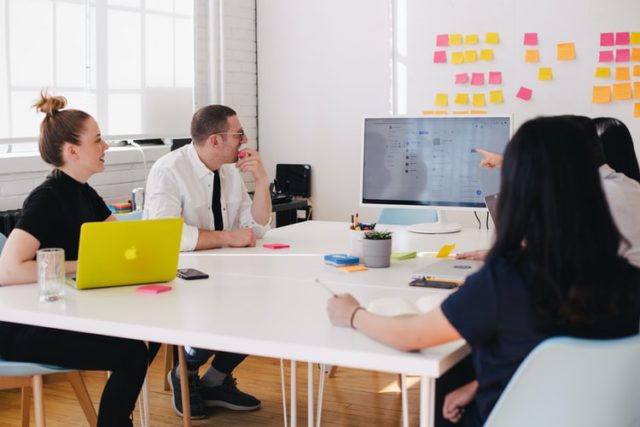 In this day and age, it's important for all types of businesses to take advantage of the latest technological innovations. Especially in the current global situation, with one survey on Small Biz Trends finding that 86% of 1,000 SMEs asked were "still grappling with significant communications, team management or technology challenges just to maintain business as usual". For small businesses, they need to make use of technology designed to streamline work processes if they want to scale up and achieve more of their objectives. In this post, we've listed down the best tech tools that small business leaders can use to boost efficiency inside the office.
Automation
These days, automation goes so much further than just replacing human workers with robots. In the simplest sense, automation is utilizing available technology to perform a process with little to no human intervention. In fact, you might even be unknowingly using automation tools to already boost office efficiency. One good example of this is Inbox by Gmail which allows users to create reminders if the app detects that they're sending themselves an email. Other small administrative tasks that could be automated for efficiency are scheduling appointments, responding to customer messages, and data collection. As more small tasks in your office get automated, your team will have more time for other priority tasks.
Project Management Software
Most small businesses engage in project-based work and large projects benefit more from being split into smaller teams. Yet, having to manage these teams can become difficult and time-consuming if you're not using the correct tools. In fact, Box points out how the right project management tools can help facilitate the following five stages: initiation, planning, execution, monitoring, and closure. Look for software that lets you build a centralized workspace, share files securely, and set automated tasks and reminders. This way, team leaders can have an overview of every team's progress and work without having to consult each team or member individually ⁠— boosting productivity and cutting out unnecessary work.
Cloud-Based Collaborations
By now, small businesses should be aware of what cloud computing services can do for their growth. As it happens, Emergent Research and Intuit note that at least 80% of small businesses in the US will employ cloud computing this year, further proving that cloud computing services are a must-have office tool.
Other than offering Infrastructure-as-a-software services (IaaS) and keeping company data secure, the cloud is best known for promoting collaboration between teams. Being able to upload and access company files in real-time allows your teams to work on their tasks without having to physically resend any changes. Furthermore, cloud-based tools can be used to drive productivity alongside existing software. An example of this is the integration of cloud-based task management app Wunderlist with Slack. Through this, your employees can access their tasks inside Slack and eliminate the time and attention it takes to switch from different software.
Efficiency drives growth, so maximizing office productivity is a must. If you don't want your small business to be edged out by competitors, make sure you boost your efficiency using the tools we've listed above.