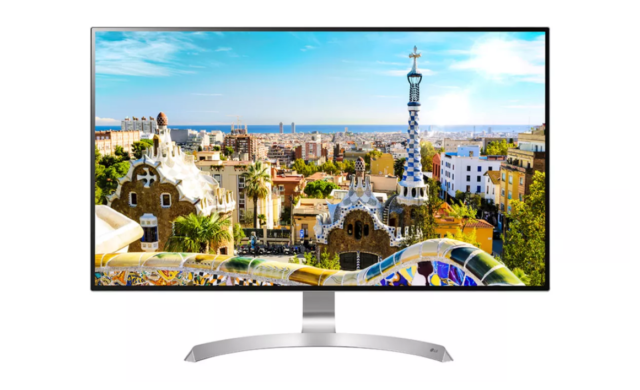 The LG 32UD99 32-inch 4K monitor was first introduced at this year's CES event, we're just now revealing the pricing and availability for the 4K monitor. According to the listing on B&H the monitor will be available on March 28th for $999. The LG 32-inch 4K monitor is also listed on Adorama with the same exact price as B&H but with a "coming soon" for its availability.
If you don't already have the specs for LG 32UD99 32-inch 4K monitor from the company's original announcement, see the specs below.
USB-C, DisplayPort, two HDMI 2.0 ports, and two USB 3.0 ports
AMD FreeSync Technology
5ms response time
Built-in stereo speakers
Since the display is being marketed for gamers, technical users who want to know about the displays aspect ratio or refresh rate will be met with a road block, as LG and other retailers somehow skipped that info, strange "hmm". I guess you'll just have to wait for the aspect ratio or refresh rate info to be released or wait for someone to review the monitor before you go splurging your hard earned cash.