Just this past Tuesday, GoPro had to make a public announcement to recall all of the recently shipped GoPro Karma drones that were purchased by consumers across the country. Nearly 2,500 drone units are affected by a power malfunction which causes the Karma drones to lose power during flight operations. So far no physical injuries or property damages have been reported but the U.S. Consumer Product Safety Commission and the Federal Aviation Administration are involved in figuring out what caused this issue and how it can be prevented in future installments. The GoPro Karma has also been taken off of the shelves and is temporarily unavailable on the GoPro website for purchase.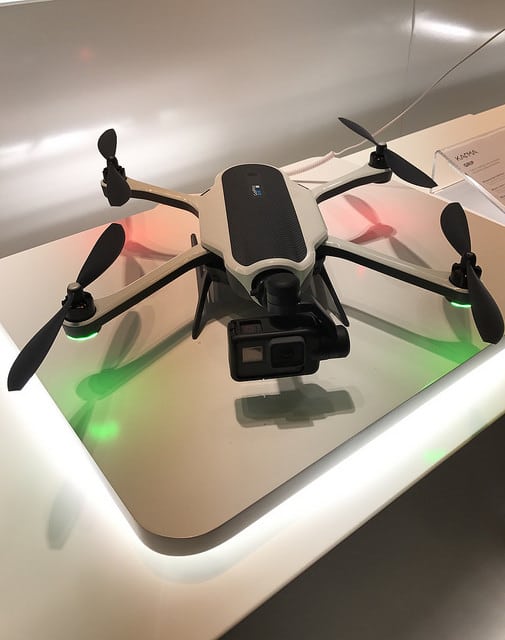 All owners of the GoPro Karma are instructed to return their drone units, the Karma drone bundle package (including the GoPro Hero5 Black & Karma Grip), and any Karma-related accessories. You'll receive a full refund for all of these items including the GoPro Care for Karma service. Even without a receipt GoPro is still accepting the return.
"GoPro is committed to providing our customers with great product experiences. To honor this commitment, we have recalled Karma until we resolve a performance issue related to a loss of power during operation. We plan to resume shipment of Karma once the issue is addressed."
GoPro
If you purchased your GoPro Karma from GoPro's website then they have customer support readily available to help you with your recall and completely refund your purchase(s). The customer support number is 1-866-886-3001 or you can visit them via their website. For those who purchased the unit from BestBuy (stores or online), they are also recalling the drones and offering full refunds. The BestBuy recall hotline number is 1-800-566-7498.
"Safety is our top priority," "A very small number of Karma owners have reported incidents of power failure during operation. We have moved quickly to recall all units of Karma and provide a full refund while we investigate the issue. We are working in close coordination with both the U.S. Consumer Product Safety Commission and Federal Aviation Administration. We are very sorry to have inconvenienced our customers and we are taking every step to make the return and refund process as easy as possible."
Nicholas Woodman, GoPro Founder and CEO
Once the power issues are resolved, GoPro does plan to resume shipments of the GoPro Karma drone immediately afterwards.