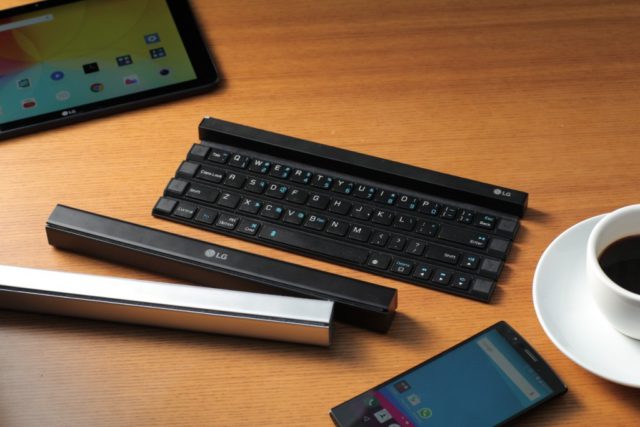 LG has a plan to make mobile device keyboards appealing to users with its first solid rollable wireless portable keyboard. Unlike what we're used to, the LG Rolly Keyboard (model KBB-700) folds up along the four rows to create an easy-to-carry "stick" that fits into one's pocket, purse or laptop bag. In addition to being a "full-size" keyboard that automatically switches on. it connects easily to two different devices at the same time via Bluetooth 3.0 with the ability to toggle between the two with a simple key press. The LG Rolly Keyboard also comes with a stand built into it for holding tablets up to ten inches big.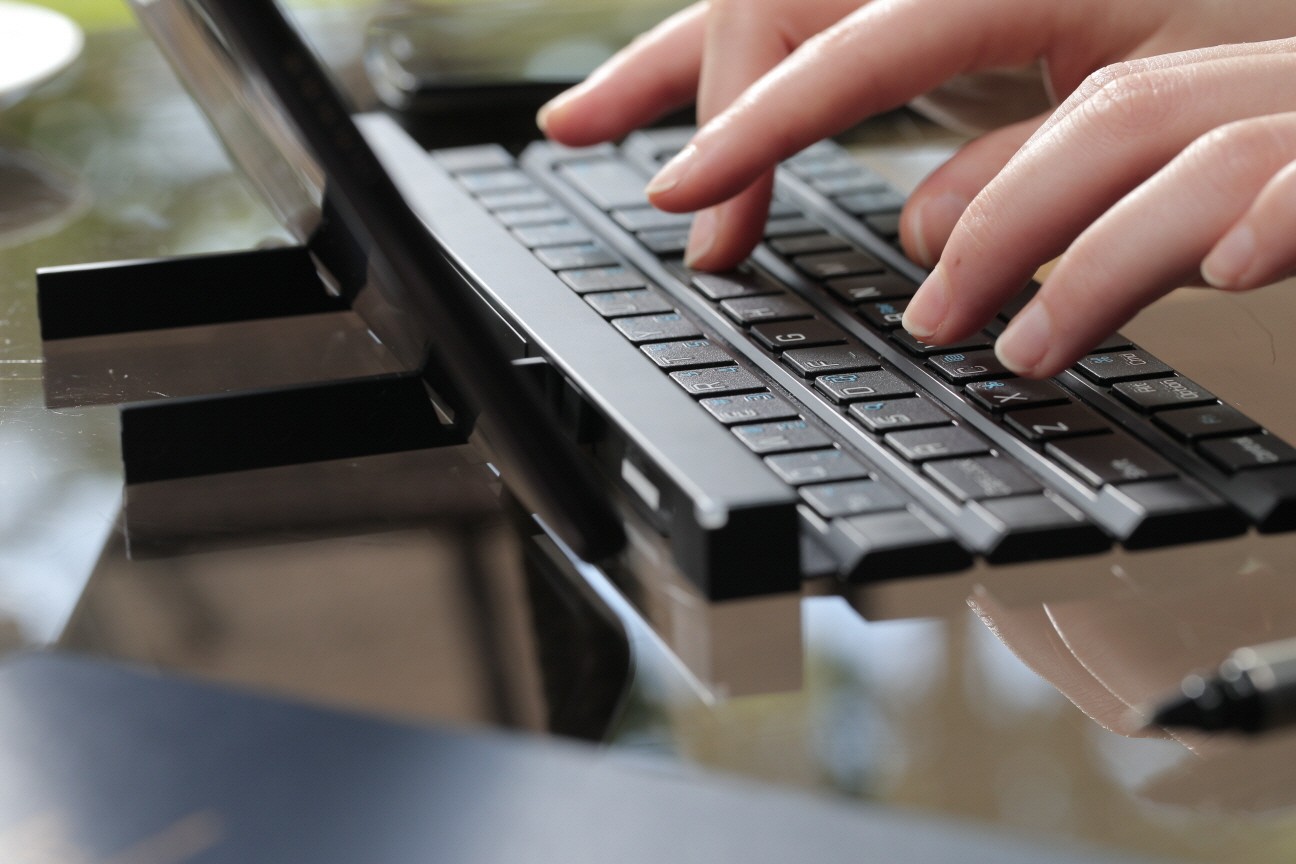 A single AAA battery powers the keyboard for up to three months of average use.
As for the build quality, it comes with impact-resistant and durable polycarbonate and ABS plastic, which gives you a relative typing experience you'd get from using a Laptop keyboard. The LG Rolly Keyboard is set to make its debut in September in the United States, followed by key markets in Europe, Latin America and Asia in the fourth quarter. We expect to get the price and more details of availability when LG unveils the device at IFA 2015 in Berlin, Germany.