Since Microsoft purchased Nokia last year, they have been replacing the Finnish brand's logo with their own logo. It first started with smartphones and now they have started converting Nokia's stores and service centers into "Microsoft Priority Resellers."
Each Priority Reseller store will come with colorful branding, simplistic designs and of course Microsoft gadgets all over the place. The store will showcase a range of Microsoft products, including the Lumia series, Surface, Xbox and other various accessories and Microsoft services such as Office 365. There will also be general trade (or multi-branded) stores that will be called "Microsoft Mobile Resellers".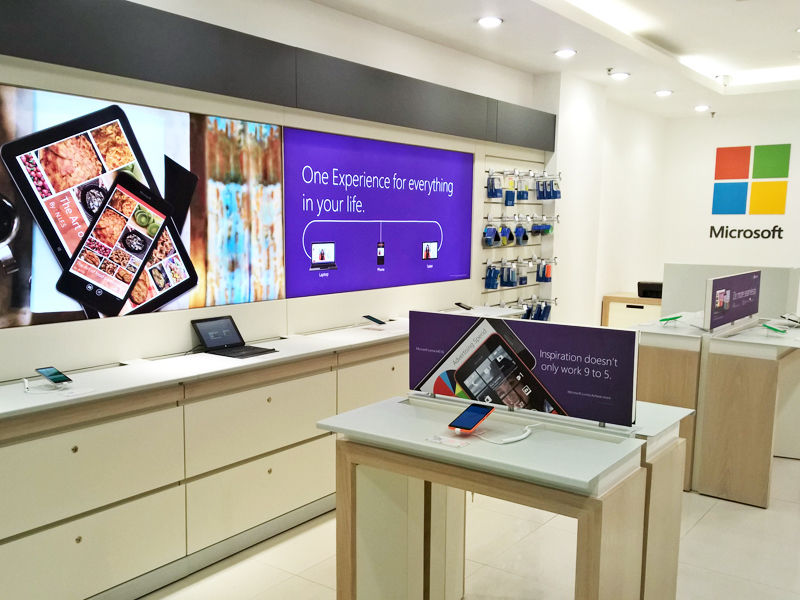 "Lumia users will see superb tighter integration and things working in a seamless way. These stores will showcase the great experiences we have between hardware, software and services." "Buyers will see the experience of Skype and multiple hardware across the Windows ecosystem whether it is on phones, PC, tablets or Xbox bringing the whole experience to life and offering them a compelling value proposition."
Chris Weber, Microsoft Corporate VP for Mobile Device Sales
These Reseller stores won't really exist in North America right away. But as of now, India and Brazil will be the first to receive their Microsoft Reseller stores, following them is France, Germany, Italy, Malaysia, Russia, Thailand, and Vietnam.