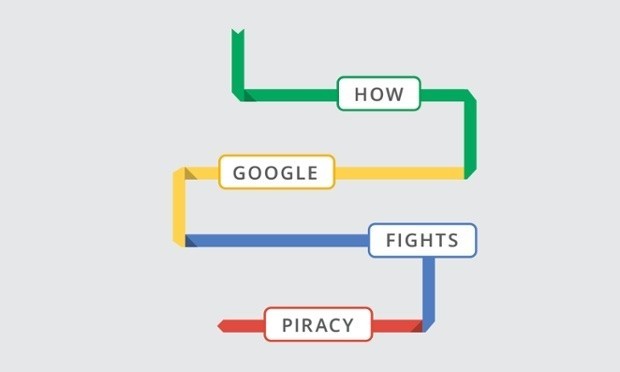 Google is going to introduce some changes in its search engine. They are supposed to make sure that some of the piracy services are less likely to appear in the results of searches for music, movies and other copyrighted material.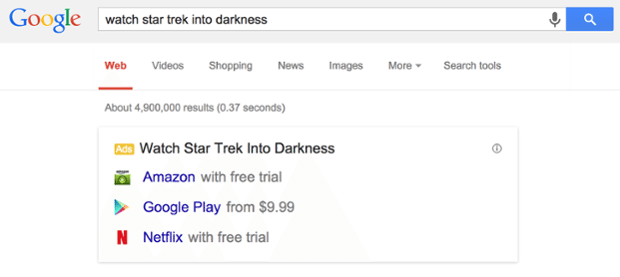 This is not the first time the search giant was going to change the way it targets piracy. Two years ago Google made the similar promise, which has since proved controversial. Entertainment industries were regularly claiming that Google did not follow through on that promise. Now the company says the results will be noticeable.
Google explained that it has now refined the signal in ways it expects to visibly affect the rankings of some of the illegal websites. However, the tech giant didn't provide details on which websites were being demoted, or how it will affect their rankings. Apparently, the attribute showing how close to the top of its results a website appears when relevant keywords are searched.
In addition, the company claimed that it has been testing new ad formats which show links to legitimate digital music and video services when such keywords as "download", "free" and "watch" are used; as well as removing terms from its autocomplete feature in the case when they "return results with many DMCA demoted websites".
Google provided some statistics, saying that it had received just over 224 million takedown requests for search results last year, and the average time spent on dealing with them was less than 6 hours. The tech giant ultimately removed 222 million links, which means that only less than 1% was rejected or reinstated after review for various reasons: for example, because the company needed additional information, was unable to find the page, or came to a conclusion that the content was not infringing.
This was all about individual links to infringing content, but the latest change to Google's search algorithm will focus on entire websites. The ones most likely to be affected are mentioned in Google's online transparency report. The company ranked websites by the number of takedowns received: RapidGator, 4Shared and Dilandau were the most often mentioned last year – each of them accounted for over 7 million DMCA notices.
The BPI appeared the most active takedown-sender last year, submitting over 43 million notices to Google. The British anti-piracy outfit admitted that it would like to see other search engines, including Bing and Yahoo, follow the suit. The BPI is also pressing for Google to delist entirely websites that have been ruled against the law by the courts. They include portals blocked by British Internet service providers: The Pirate Bay, Kickass Torrents, H33T, Fenopy, and another 21 websites. However, Google may push back against this pressure from the British outfit, claiming that it would be inappropriate to remove entire websites instead of certain links.
Finally, the BPI demands Google to be faster at removing "pirate applications" from Android's Google Play store.
Sources: BBC & The Guardian