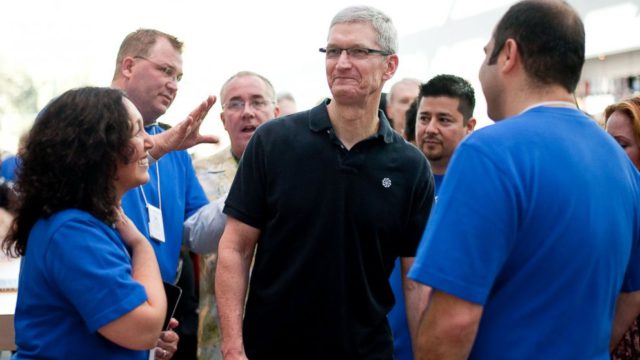 Technology is something used vastly among people of all races. In fact 61% of Americans own smart phones—the majority of those devices being Google's Android platform or Apple's iPhone—totaling in at approximately 90% of all smartphones purchased. You would certainly imagine these two companies have a diverse workforce with such a wide consumer base. Unfortunately this is not the case, with both companies being predominantly white and males.  See pie charts below for in-depth numbers.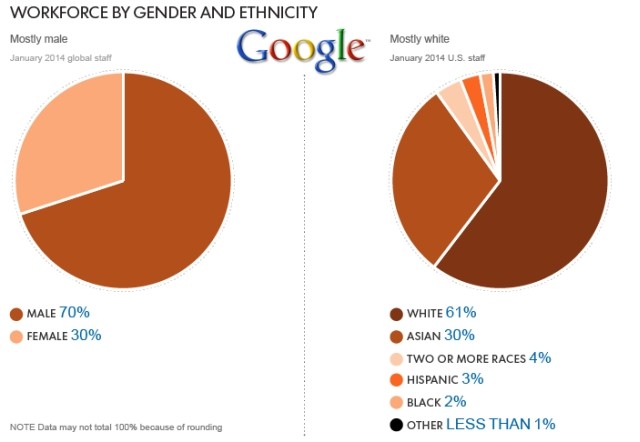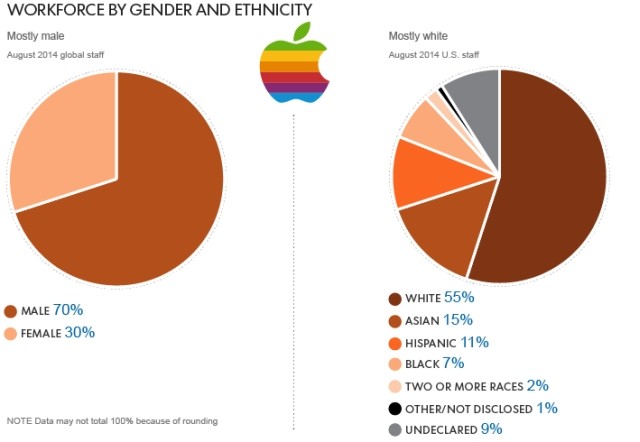 According to Apple's own Diversity Page, Apple's CEO Tim Cook is displeased with these numbers: "Apple is committed to transparency, which is why we are publishing statistics about the race and gender makeup of our company…Let me say up front: As CEO, I'm not satisfied with the numbers on this page. They're not new to us, and we've been working hard for quite some time to improve them. We are making progress, and we're committed to being as innovative in advancing diversity as we are in developing our products."
Tim Cook's assurance of making Apple a diverse company is encouraging, however he needs to be held accountable for his words until actual progress is made. The effort that these Tech Giants put in to creating groundbreaking technology needs to be applied to increasing diversity in their actual workforces. While innovative technology is appreciated and well needed, it's time for innovative equity to take the stage.