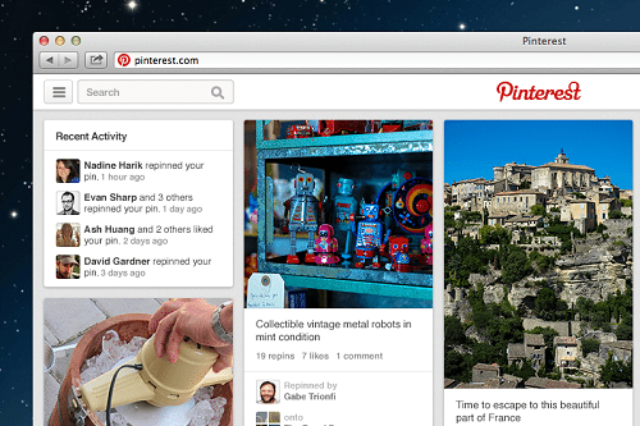 Just last week Pinterest launched analytic tool, the company announced that they will be rolling out their new design today. The new designed is focused on letting user discover things easier. Users should be getting invites soon. The new features are currently  available for desktop users, and the iOS and Android apps will soon be updated. If you are eager to try out the new look, select "Switch to the New Look" from your profile drop-down menu, do same thing if you want your old Pinterest look back. Leave a comment below and let us know if you like the new look.
New discovery features

We added a few new things to the close-up view of pins to help you discover things you love that you might not have known about otherwise, including:

-Pins from the same board: You can explore the entire board without leaving the page you're on.

-Pins from the same source: Here you'll find other things pinned from the same website.

-People who pinned this also pinned: This is literally what it says it is. Clever, we hope. We'll be updating our Android and iOS apps soon to include this.
Source: Pinterest