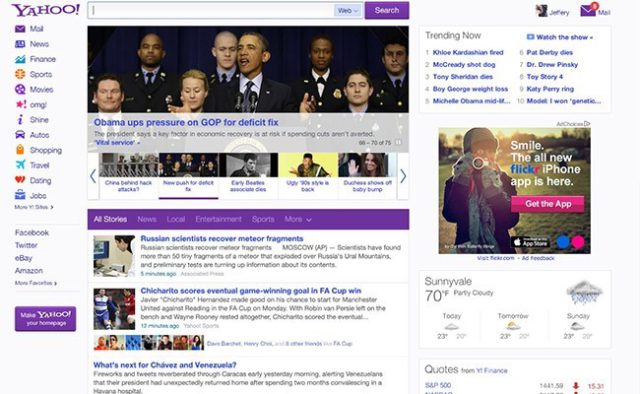 Yahoo CEO Marissa Mayer, introduced the new homepage in the company's blog post. After some introduction about Yahoo, she proceeded to state that "Yahoo! has always been about bringing you the very best of the web. And, today, we're introducing a new, more modern experience to do just that."
The New Yahoo home page would include a "Newsfeed with infinite scroll", would be customizable according to your interests and specifications.  She also made mention of the social integration part of the new Yahoo. This would allow you gain access to your Facebook profile, share articles and friends birthdays.
"Over the next few days, our U.S. users will begin to see the new Yahoo! experience and we're excited to see the response. Over the coming months, we'll continue to make changes and improvements, so today is just the beginning." She said.
Source: Yahoo