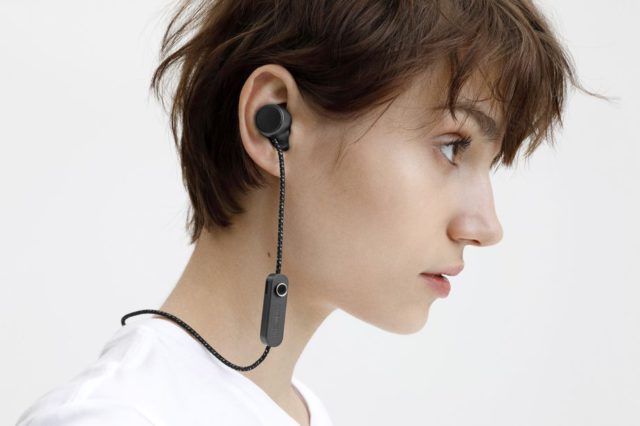 Urbanears is giving the neckbud form factor headphones a second try with their new pair of Bluetooth neckbud headphone the "Jakan". Unlike last year's Stadion headphone, Urbanears decided to trade the springy and thick cord for more minimal design with their new Jakan neckbud. The Jakan packs its drivers and hardware into the buds, while the control module is left hanging on the right side.
As for buttons, there are none to be seen on the Jakan. To control the Jakan, you'll have to make use of the "control knob" located on the right side module. With this single knob, users will be able to skip tracks, answer calls and adjust their volume. Magnets onboard the headphones will allow you to snag the buds together for storage. Urbanears touts 12 hours of battery life for the new Jakan neckbud headphones.
The Urbanears Jakan headphones are priced at $79 and they are available now in a variety of colors from Urbanears.