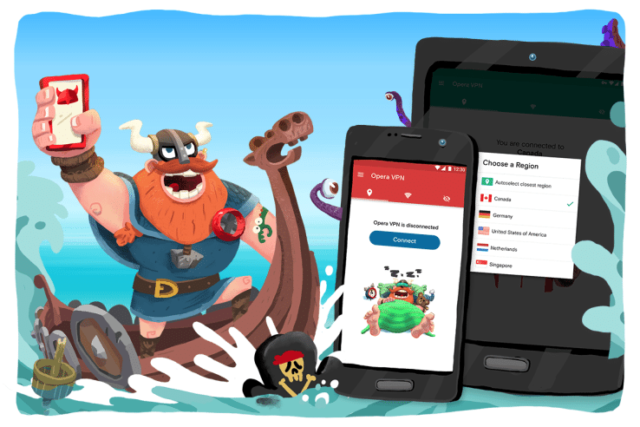 When Opera launched an unlimited VPN service for iOS earlier this year after their acquisition of SurfEasy, Android user felt left out. Well, that feeling is about to come to an end as Opera launched the same app for its Android users.
If you never knew Opera had its own VPN service, now you know. Opera VPN lets the user appear as if they are in a different country (countries like US, Canada, Singapore, Germany and the Netherlands). Users also have the ability block ad trackers, bypass content restricted by location and the best part is, it comes without data limit.
The app automatically sets your Android VPN settings for you and also checks the security and integrity of your current Wi-Fi connection. With everything that comes free, there's always a catch. TechCrunch noted that user may experience slowed down internet speeds while using the app but not so much to infuriate the user. For those who are interested in trying out the Opera VPN app, you can get it via the Google Play Store now.