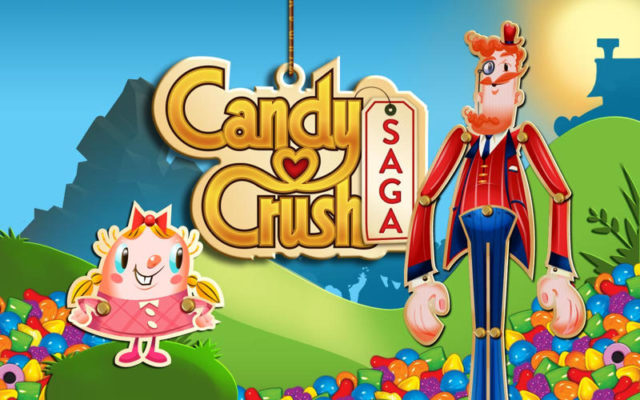 Activision just made a very bold move, Activision Blizzard just purchased KING (King Digital Entertainment) for a whopping $5.9 billion. KING is the developer of the popularly famous arcade game – Candy Crush.
"The Acquisition provides a return to King shareholders through the premium that it provides to King's share price and the immediate liquidity that the Acquisition will provide to all of our shareholders upon completion. The King board of directors believes that Activision Blizzard's cash offer is attractive given the balance of future opportunities, risks and competitive forces confronting King's business."
Gerhard Florin, Chairman of King's board of directors
Activision has just added another slew of games to its catalog. Candy Crush and other KING games will join Blizzard alongside World of Warcraft, Hearthstone, Destiny, Call of Duty and many others. I think it's safe to state that Activision Blizzard has pulled out a very successful business move and they won't regret it. After all Candy Crush Saga leads all other apps and games with the most in-app purchases made to date. Business will be booming even more for Activision Blizzard.
"The combined revenues and profits solidify our position as the largest, most profitable standalone company in interactive entertainment. With a combined global network of more than half a billion monthly active users, our potential to reach audiences around the world on the device of their choosing enables us to deliver great games to even bigger audiences than ever before."
"Riccardo, Sebastian, and Stephane are some of the best minds in the business, and we have long-admired King for consistently creating incredibly fun, deeply engaging free-to-play games that capture the imaginations of players across ages and demographics. Activision Blizzard will provide King with experience, support and investment to continue to build on their tremendous legacy and reach new potential. We share an unwavering commitment to attracting and developing the best talent in the business, and we are excited about what we will be able to accomplish together."Bobby Kotick, Chief Executive Officer of Activision Blizzard
"We are excited to be entering into this Acquisition with Activision Blizzard. Since 2003, we have built one of the largest player networks on mobile and Facebook, with 474 million monthly active users in the third quarter 2015, and our talented team has created some of the most successful mobile game franchises. We believe that the Acquisition will position us very well for the next phase of our company's evolution and will bring clear benefits to our players and employees. We will combine our expertise in mobile and free-to-play with Activision Blizzard's world-class brands and proven track record of building and sustaining the most successful franchises, to bring the best games in the world to millions of players worldwide. We are very much looking forward to working with Activision Blizzard. We have two teams that, together, will have an amazing footprint, innovative technology, and leadership across platforms, and unique, established IPs to delight one of the largest networks of players in the world."
Riccardo Zacconi, Chief Executive Officer of King,
@drew quick, someone mock up an In-App Purchase option for "Entire Company $6b"

— Hunter❤️Walk (@hunterwalk) November 3, 2015
Activision Blizzard believes that the addition of King's highly-complementary business will position Activision Blizzard as a global leader in interactive entertainment across mobile, console and PC platforms, and positions the company for future growth. The combined company will have a world-class interactive entertainment portfolio of top-performing franchises, including two of the top five highest-grossing mobile games in the U.S. (Candy Crush Saga®, Candy Crush Soda Saga™), the world's most successful console game franchise (Call of Duty®), and the world's most successful personal computing franchise (World of Warcraft®), as well as such well known franchises as Blizzard Entertainment's Hearthstone®: Heroes of Warcraft™, StarCraft®, and Diablo® and Activision Publishing's Guitar Hero®, Skylanders® and Destiny, along with over 1,000 game titles in its library. Activision Blizzard expects that this leading content, together with expertise across subscription, upfront purchase, free-to-play and micro-transaction business models will enhance Activision Blizzard's position as one of the world's most successful interactive entertainment companies. During the last twelve months ended 30 September 2015, Activision Blizzard had non-GAAP revenues of $4.7 billion and King had adjusted revenues of $2.1 billion. During the same period Activision Blizzard had adjusted EBITDA of $1.6B and King had adjusted EBITDA of $0.9 billion. During the last twelve months ended 30 September 2015, Activision Blizzard had GAAP revenues of $4.9 billion and King had IFRS revenues of $2.1 billion. During the same period, Activision Blizzard had GAAP net income of $1.1 billion, and King had IFRS profit of $0.6 billion.