Microsoft has created apps for Android in the past (and iOS), with device-supportive software like a lockscreen and a surprising, Excel-based keyboard. But today we have news that Microsoft is working on an Android launcher (only for Android Devices) that's called Arrow Launcher.
The Microsoft Arrow Launcher is still in its current Beta stage and it is only available via a proper invite (you can sign up to the testing program) you can sign up to the testing program). Based on the screenshots that Microsoft News supplied, we can tell that the Microsoft Arrow Launcher has a minimal design, that also has three main "pages" (People, Apps and Notes & Reminders). This shows that while the company has designed the launcher for Android, it doesn't quite co-sign with the way that other 3rd party launchers for Android perform, to keep things simple and concise. You can't add more pages or remove them from this launcher, so the creativity that one may wish to use could be limited on this launcher.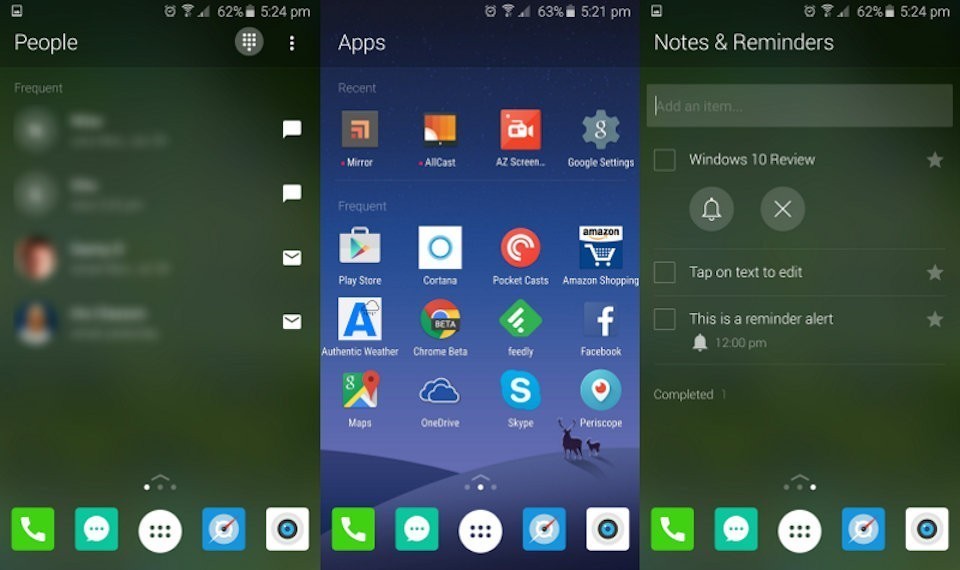 You can test the Arrow Launcher Beta by downloading the apk, once your invite request has been accepted. Updates will also be available once you install the launcher.