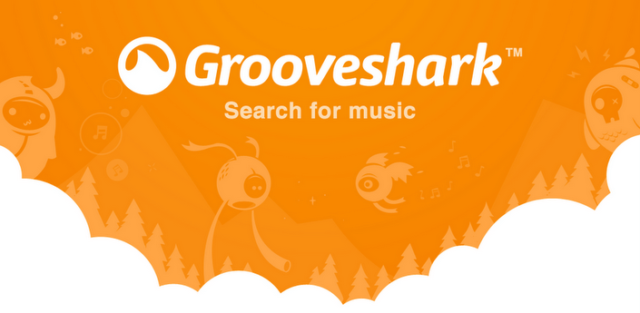 It's been a long drawn out war between the court system and controversial music-sharing service Grooveshark. The company has decided to cease all operations and now the music streaming/sharing service is officially gone. Grooveshark did manage to leave a teary goodbye message on their website. In the message, Grooveshark does express their regret over the way that they organization conducted its affairs. They have officially settled their case with several major record companies, and they recommend their past users to enjoy other streaming/sharing services like Spotify or Beats Music.
Neither Grooveshark or the courts have leaked any legal documents or details on the legal settlement. We do know that a judge opened the door for a jury to impose the maximum fine of $150,000 for each song that has infringed copyright last week (reported by Reuters). Reports detail that nearly 5,000 song titles were under consideration by the jury in that trial, which could have held Grooveshark liable for hundreds of millions of dollars in copyright infringement damages.
If you were a member of Grooveshark, you may still be able to save and access your Grooveshark Music playlists at

Groove Backup

, but you will need to remember your email address that you chose to sign up with to receive that export.
The company's full statement is below:
Dear music fans,

Today we are shutting down Grooveshark.

We started out nearly ten years ago with the goal of helping fans share and discover music. But despite best of intentions, we made very serious mistakes. We failed to secure licenses from rights holders for the vast amount of music on the service.

That was wrong. We apologize. Without reservation.

As part of a settlement agreement with the major record companies, we have agreed to cease operations immediately, wipe clean all the data on our servers and hand over ownership of this website, our mobile apps and intellectual property, including our patents and copyrights.

At that time of our launch, few music services provided the experience we wanted to offer ­and think you deserve. Fortunately, that's no longer the case. There are now hundreds of fan friendly, affordable services available for you to choose from, including Spotify, Deezer, Google Play, Beats Music, Rhapsody and Rdio, among many others.

If you love music and respect the artists, songwriters and everyone else who makes great music possible, use a licensed service that compensates artists and other rights holders. You can find out more about the many great services available where you live here: http://whymusicmatters.com/find-music.

It has been a privilege getting to know so many of you and enjoying great music together. Thank you for being such passionate fans.

Yours in music,

Your friends at Grooveshark
 Rest In Peace Grooveshark
Looking for Grooveshark alternatives? Here is a list that is highly recommended by us and our friends over at Comparitech.