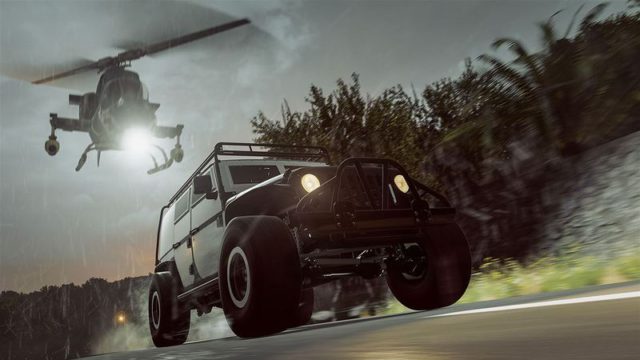 When Xbox and Universal Partnerships & Licensing join forces last month they decided to bring Xbox gamers a little gift that only they can have – Forza Horizon 2: Fast & Furious Edition. The standalone open-world expansion is available for both the Xbox One and Xbox 360. Even Microsoft stated that gamers won't even need to own Forza Horizon 2 in order to play Forza Horizon 2 Presents Fast & Furious.
As soon as you get this game you will be driving across the south of France as Tej Parker (Ludacris) gives you tasks to carry out. You'll hunt down stylish rides that the team needs for its next mission. You might even catch sight of the '70 Cuda and the '70 Road Runner from the actual film – Fast And Furious 7. Obviously this partnership will promote Furious 7, as it's on its way to theaters.
Forza Horizon 2 Presents Fast & Furious is free for both Xbox consoles until April 10th. If you download it before April 10th you can keep the game for free, but if you fail to jump on it now, you'll pay the price – $10 to be exact.
https://www.youtube.com/watch?feature=player_embedded&v=jRpyIJiGzzc