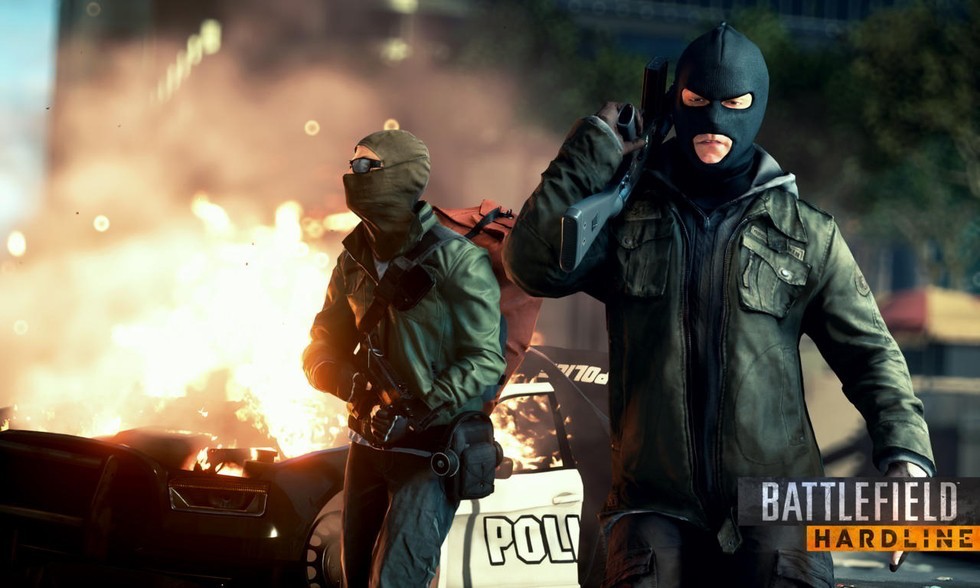 EA (Electronic Arts) Games have some new information on the next Battlefield Hardline open beta update today, we even have some of the new screenshots of the game. The open beta will be available to all gamers on all platforms: PlayStation 4, PlayStation 3, Xbox One, Xbox 360 and the Windows PC. There won't even be a cap on the max progression levels and players can now try different classes that are available.
Battlefield Hardline now has a new, cops vs robbers storyline, allow players to assume the role of both the police and criminals for a truly inclusive gameplay experience. The beta version will offer access to two maps and two modes. Hotwire mode is a combination of "all-out warfare with all-out speed" while the other mode called Conquest kind of brings back that "classic" gameplay.
The screenshots came out today give a clean glimpse of the new maps, which aren't fully revealed, but they do give you an idea of what to expect.
Visceral Games, GM Steve Papoutsis says
"to be frank, we want you to play this beta to death,"
Hopefully this will be a major help to the developers by making the game much stronger and allowing EA to look into ways to make this Battlefield Hardline open beta the  "most stable launch you deserve."
Battlefield Hardline will be released on March 17th. The release date for the next public beta hasn't been announced yet.
Let's talk about the Beta date. We don't want to announce the date until we've passed cert so that we're ABSOLUTELY sure everything is good

— Thaddeus Sasser (@dirtydeathdog) January 14, 2015
@codyLausch We're working on finalizing everything and will announce the beta date as soon as we can. It's coming sooner than you may think.

— Battlefield (@Battlefield) January 14, 2015