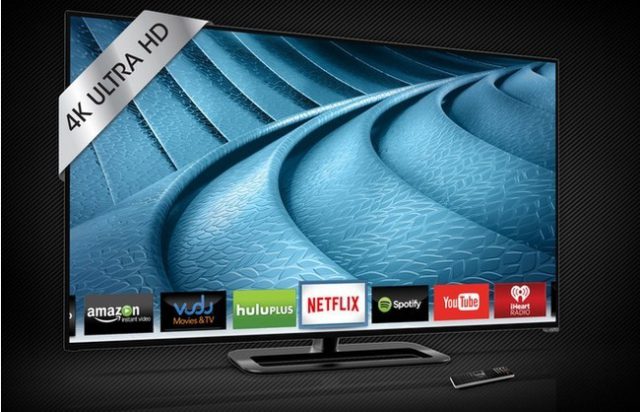 Finally, a 4k HDTV you can buy without having to break the bank or feel guilty for spending so much on a piece of screen. Vizo just made their P-Series 4K LED HDTV line introduced at CES available for purchase on their website. Vizo's P-Series 4K TV sets starts at only $999.99 for the 50-inch model and goes all the way up to $2,500 for their  70 inch version.  The affordable price is not all you get with the company's P-Series 4K LED HDTV sets, the feature a Full-Array LED backlighting and Smart TV capabilities. The 4K TV HDTV also comes with what Vizo calls The Next Generation of Local Dimming.
P-Series raises the bar with up to 64 Active LED Zones. This advanced innovation dynamically adjusts your screen's backlight to adapt to the content on-screen to deliver incomparable contrast levels, sharper details and the deepest, purest black levels.
According to Vizo
You can grab the Vizo P-Series 4K LED HDTV today on their official website, retailers Amazon, Best Buy, Costco, Sam's Club, Target and Walmart will offer them later this year. $999.99 for the 50-inch model makes Vizo the OnePlus One of smart TVs, can't wait to the price drop pf the 70 inch version on Black Friday.
VIA: The Verge
SOURCE: Vizio