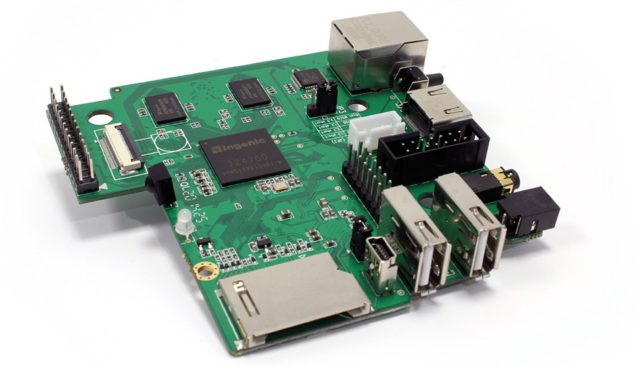 Even though only a few people who are not in the tech scene will attest to knowing Imagination Technologies, they are the company that designs the graphics chips for our beloved Apple devices. Imagination Technologies is a well-known name in the tech industry, the company is known for its competitive nature as seen in their purchase of MIPS to rival ARM. The company also produced the HummingBoard, which is a direct rival to the Raspberry Pi. The HummingBoard is best described as "Raspberry Pi on steroids," it even lets you swap out its processor. Imagination Technologies is giving its board away for free, if you are the type of person who doesn't cringe when you are giving up your personal information online, then head to the online link to sign up. I hope you have a cool project you plan to develop in exchange for the freebie hardware.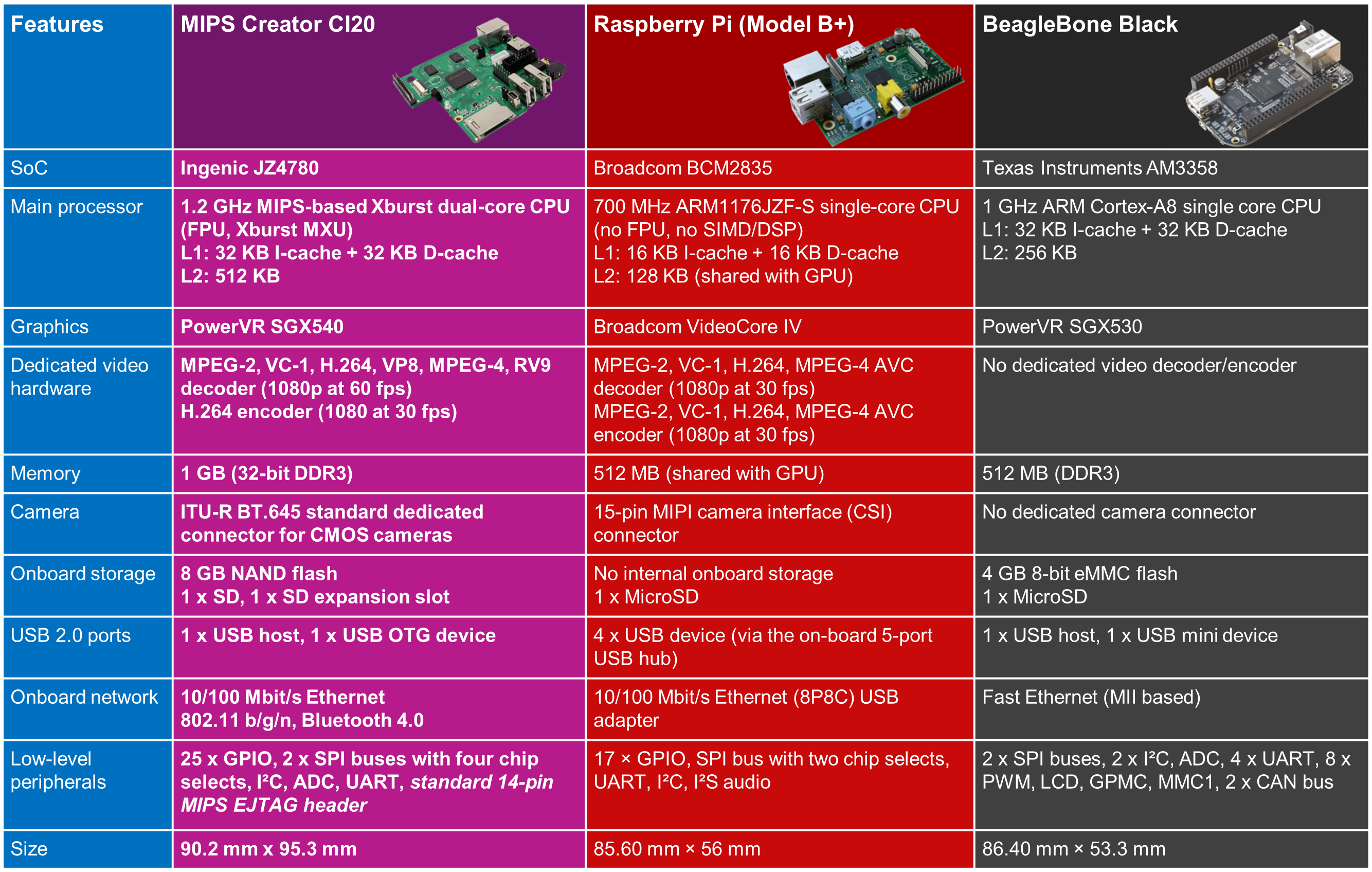 What is MIPS Creator CI20?

Creator is a new programme from Imagination which will provide low-cost development systems for use by the open source community, enthusiast, hobbyist, cross-platform developers (i.e. Arduino), and partners looking to create applications using our IP technologies. It covers all our SoC IP processors: MIPS, PowerVR and Ensigma.

MIPS Creator CI20 is the first project – with more to follow, aiming to proliferate the use and visibility of MIPS CPUs in the Linux and Android developer space. It is also a great resource for universities, schools and other academic institutions; in fact, we have several universities already lined up to receive a few hundreds of these boards.
The new MIPS Creator CI20 development board measures 90.2 mm x 95.3 mm and includes an Ingenic JZ4780 apps processor capable of running Linux-based operating systems, including Android 4.4. Ingenic JZ4780 is a high performance, ultra-low power SoC using a MIPS32-based dual-core CPU clocked at 1.2GHz+ and a PowerVR SGX540 GPU. An HDMI connector is also included for connection to a monitor screen as seen below and the board comes with an external 5V power supply.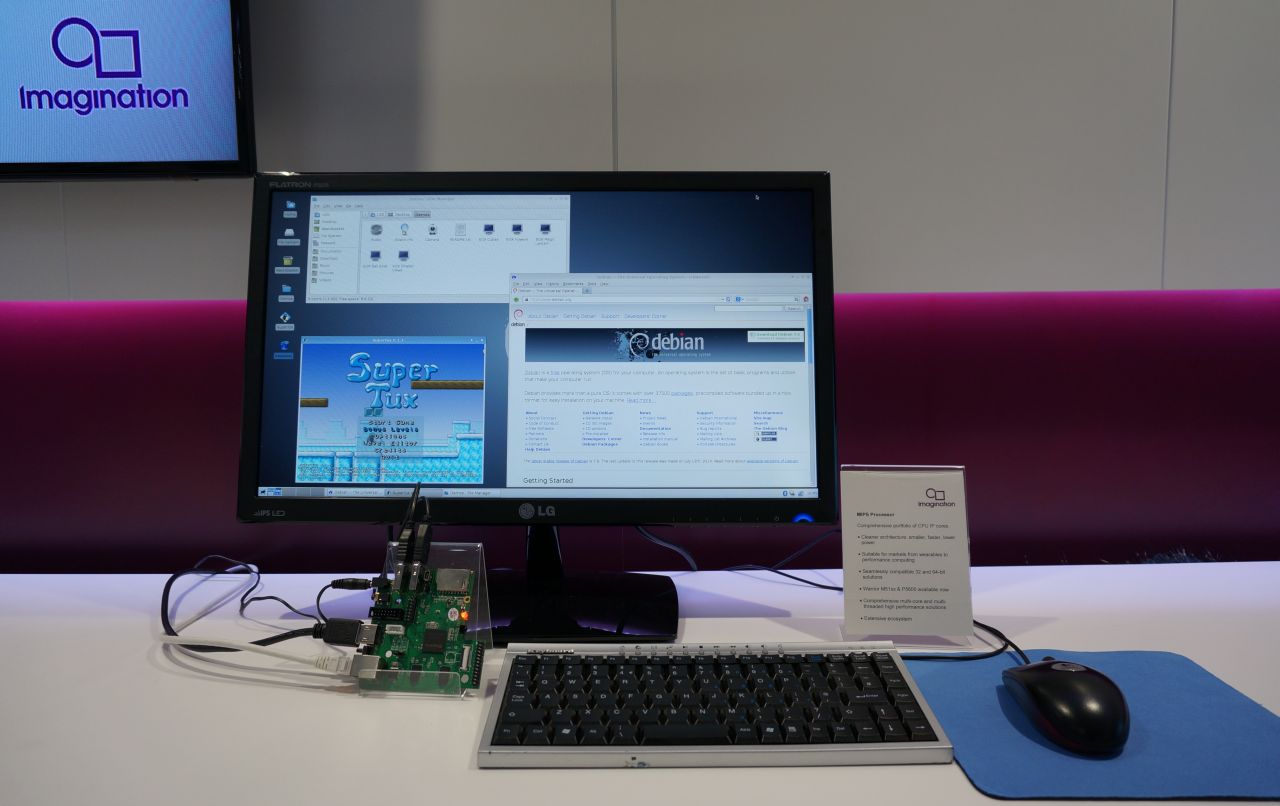 The Ingenic XBurst architecture features both SIMD and FPU instruction sets; the FPU supports both single and double floating point, IEEE 754 compatible formats. The CI20 packs a fast Ethernet connection, and offers both high-speed Wi-Fi (802.11 b/g/n) and Bluetooth 4.0 connectivity. The CI20 also comes with a couple of multimedia capabilities, it has a OpenGL ES 2.0-capable PowerVR SGX650 GPU and dedicated video hardware for a suite of video codecs, including MPEG-4, H.264, VP8, MPEG-2, RV9 and others. HTPC enthusiasts get two USB ports (EHCI and OTG) and many more peripheral I/Os (GPIO, SPI, I2C, IrDA, JTAG, etc.).
Source: Imagination Technologies