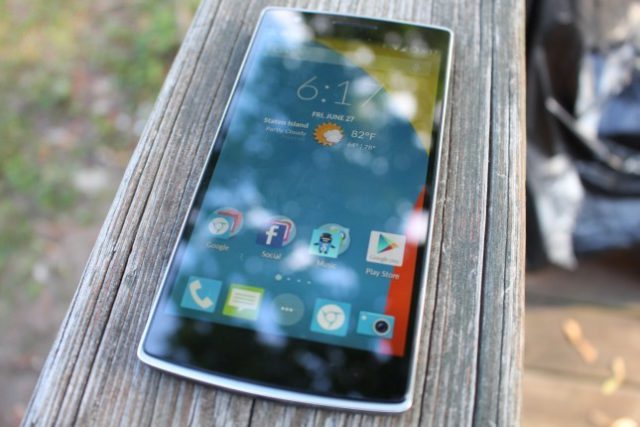 OnePlus One owners have been waiting patiently for the Android 4.4.4. KitKat over-the-air update since late July. We're pleased to inform you that the update is now live and to celebrate the new update we're giving away 3 OnePlus One Invites. You can go ahead and check your devices for the update, if you don't see it yet relax! They're couple of ways to get the update manually for those who aren't rooted or know jack about rooting. I will list the methods below after the full change log for the update
Upgraded to Android 4.4.4
Updated to new versions of Google apps
Added Clear Image
Added new (colder) calibration for the screen
Proximity sensor prevents activation of off-screen gestures while in your pocket
Capacitive touch keys supported in the recovery mode
Increased capacitive button illumination
Improved overall stability
Fixed issues with vibration being disabled during Quiet Hours
Fixed lockscreen not updating the track information during music playback
Fixed microphone volume for all formats in the Voice Recorder app
Fixed "OK, Google" not triggering voice search in Google Now
Fixed Viber calls not working
Fixed battery percent not updating in custom lock screens
Fixed PicasaSync
Fixed Camera "O" gesture activating lockscreen instead of triggering camera
Fixed wallpapers not applying in full screen, taking the wrong size when cropping, etc
The update also comes with "Clear Image" mode feature added to the  OnePlus One camera. The company stated in a recent forum post that,
"Clear Image is your camera on clarity steroids. It's your camera over 9000. Once you switch on the new Clear Image mode in the Camera app, nothing but awesomeness will be captured. 10 individual photos are stitched together for a final super high-res photo when you snap a shot. Through interlacing and compression algorithms, the camera improves clarity, reduces noise in low light, and adds detail that other cameras cannot. But this is not all. Unlike other photo stitching software, Clear Image minimizes file sizes while maximizing for quality."
How to get the latest update manually:
Method 1:
Downloaded the new OnePlus One Update to your phone from any of the links below.
cm-bacon-d22b777afa-to-0428073396-signed.zip (KTU84P, XNPH30O):
Go into recovery mode (Hold volume down when turning it on)
Select Apply Update
Select Choose from internal storage
Select 0/ then Download/ then cm-bacon-d22b777afa-to-0428073396-signed.zip
Source: OnePlus One forums, OnePlus One forums